Loughborough University offered the best possible Materials Engineering course. As my A levels did not go accordingly to plan, I had the option of choosing another university, with a lower course ranking and entry requirements, but I chose to go through the foundation year route at Loughborough to confirm to myself that going to Loughborough University was the right choice for me.
If I succeeded in the foundation year then I would be able to progress to the full Materials Engineering course. This route of progression has given me the best possible outcome, as I was initially uncertain that university was going to be the right path for me. However, the foundation year allowed me to step up and prove to myself that I was capable of performing at degree-level, and now I am graduating from the second-ranked University for my course in the country.
When I was younger, I loved the TV show Mythbusters. Watching the presenter's complete fun, interesting and exciting engineering tasks within a range of disciplines, sparked my interest in applying science to real-world problem solving. This got me interested in the investigative part of engineering which often falls into the category of 'failure analysis and investigation'.
To be an effective failure analyst, you must have a wide understanding of all engineering disciplines. When looking at various engineering disciplines during my A levels, Materials Engineering seemed to be the most comprehensive engineering discipline. To me, materials engineering provides the perfect balance between Chemistry, Mechanical Engineering and Physics, as you cover everything from atomic structures of materials through to large mechanical engineering style design projects. The wide range of skills and knowledge you acquire means that you are not limited to one particular field when it comes to searching for a job after university. This course enables you to become a well-rounded, fully adaptable engineer who can operate in any field you choose.
Both the teaching quality and facilities are world class. The new STEMLab is incredible. The lecturers are world-leading in their respective fields and are all more than willing to provide extra help to you during time at Loughborough should you need it.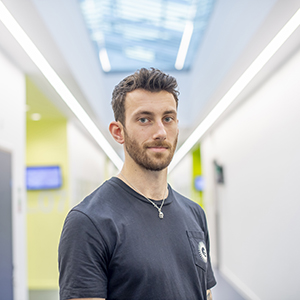 My favourite module is 'Laser Materials Processing' because it was very well taught, and the lecturer was engaging, funny and helpful. It was clear that you were being taught the most cutting-edge information available.
During my time at Loughborough I have had plenty of support from my allocated supervisor who helped me with academic work, but also with some personal situations. There is plenty of support for every situation, in various departments across the University, all you need to do is ask and help is offered.
During my year in industry, I worked as a Research and Development Placement Student for Caterpillar. Throughout the year, I performed high pressure failure investigations and materials validation tests in an ISO 17025 accredited laboratory. I also participated in large, multi-discipline, problem solving teams.
Once I have graduated, I hope to become a forensic investigator or a research and development engineer. My degree will help me achieve either of these directly, as all of the information I have learnt at university will be directly applicable to any role I choose.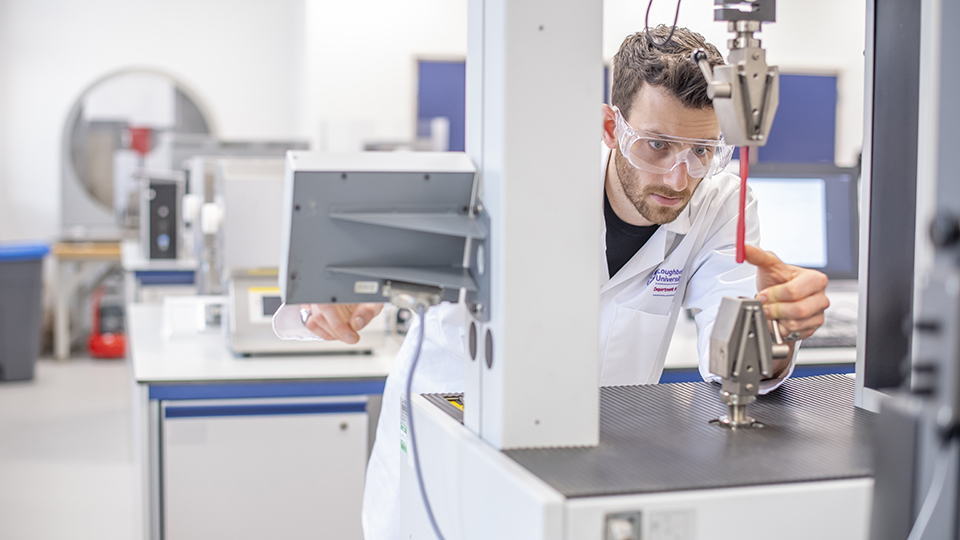 My favourite thing about Loughborough is the sport. When I joined Loughborough I was already competing in Taekwondo at a high level. Once I had started here, I switched to kickboxing and have been a part of the team here for five years. I have won four national championships, made my best friends through the club, and have been able to use all of the incredible facilities that Loughborough has to offer in order to reach my full potential in the sport.
The foundation year progression route has been an incredible benefit to me, as it has provided me with another year to mature and grow, while also allowing me to confirm that going to university was the best possible option for me to achieve my dream job.