Olamide Abegunde
Subject area
When I decided on my five university choices on UCAS, I had not heard of Loughborough. I later found out about Loughborough through a friend, and from the very moment I started my research on it, I loved everything about it. At the time, I had already received offers from other good U.K. and U.S. universities, but my interest in Loughborough was so strong that I eventually declined all the offers and decided to come to Loughborough through clearing.
Loughborough stood out to me because of its high rankings in both academia and student experience, which was the balance I was looking to get at university.
There was an endless amount of opportunities at Loughborough, both academic and non-academic, and this is what made it so great. Loughborough has given me the tools to achieve several academic awards, including being nominated, and subsequently shortlisted, for the 'Ricardo Most Promising Female Engineer Award 2018'.
Prior to coming to university, I hardly played sports, but I played Women's Rugby for the university and compete in the British Universities & Colleges Sport (BUCS) league. I was also on the university's dance team, which meant that I took part in shows and competitions against other universities. In addition to this, I also held the position of the President of the Nigerian Society, from which I gained a lot of skills.
During my time in the UK, I visited my friends in other UK universities and I can say that at Loughborough, we have one of the friendliest communities.
My course was very well structured. I loved the fact that you got to do the core modules in your initial years, and then got to choose your preferred modules later. This gave you a comprehensive exposure to various aspects of the course, allowing you to realise your areas of interest and eventually setting you up for the future.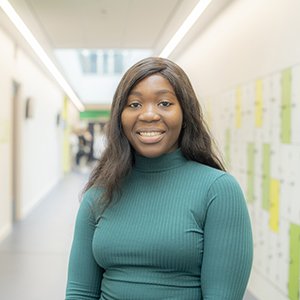 Being on my course committee is another thing that I enjoyed. In my second year, I was the programme representative for my course. Representatives are invited to meetings with members of the department and university staff, which gave me a chance to relay student feedback and queries or problems. This was great because the staff always listen and take the necessary action if it's needed, which impacts the department positively.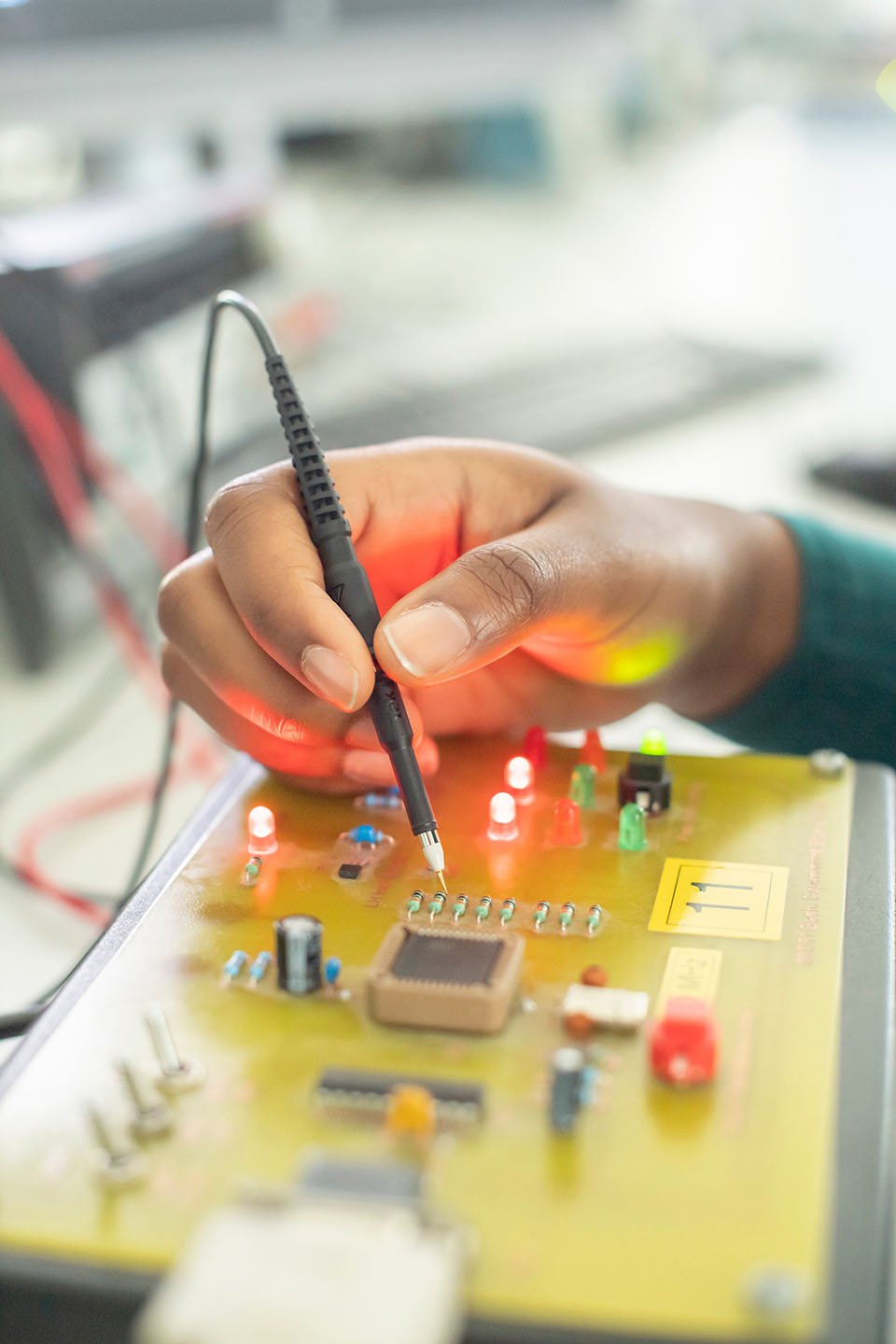 The STEMLab was absolutely amazing, and it gave you access to state-of-the-art facilities from the very start of first year.
For my group project in second year, we had to develop a robot to solve a maze in the shortest amount of time possible, without a remote control. The robot used sensors to navigate through the maze accurately, having a mind of its own.
There were different aspects to the project, including programming, design, documentation and budget management. We worked in small groups which allowed each person contribute and learn from all of the different aspects.
At the end of the project all robots produced by the different groups of students were made to compete in a 'Robot Olympiad', which was basically a chance to showcase our finished robots. This was a really fun and great way to end the year.
In first year, every student in the department is assigned a tutor who will provide any assistance needed throughout the degree period. My tutor offered me great support, having a genuine interest in my progress, advising me on both academic and non-academic matters, and motivating me to achieve great things.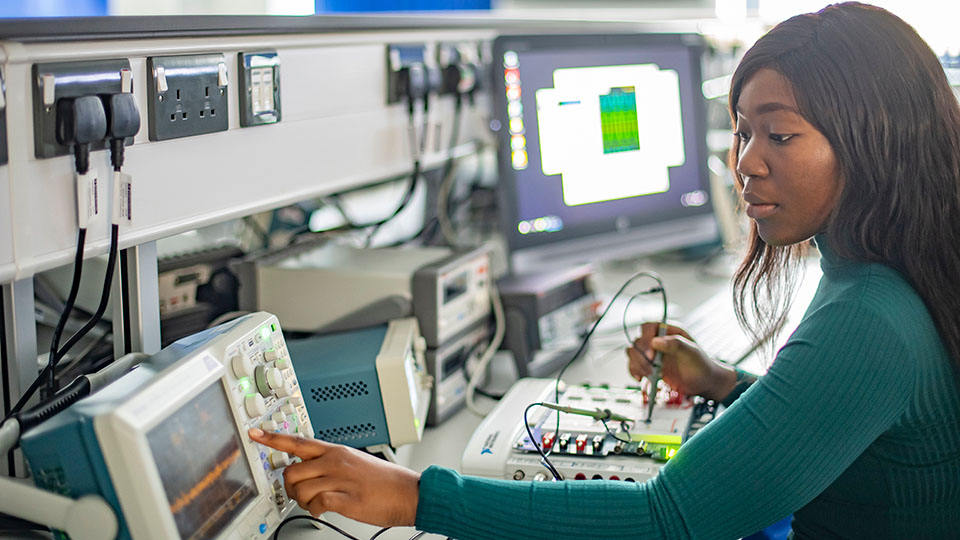 The Careers Service at Loughborough is the best in the UK, and this was also a great help to me with anything career related: from CVs and Cover Letters, to Interviews and assessment centre preparation, they even gave me Postgraduate study advice.
In addition to this, I was chosen to be enrolled on the Women's Engineering Society 'MentorSET' mentoring scheme, which was only available to a select range of British Universities. The scheme provides me with a mentor who is well established in the industry.
My ultimate goal, after obtaining a Ph.D., is to work as a researcher at a company and eventually lead a research and development facility that would pioneer significant breakthroughs in the world of Engineering. My degree lays a solid foundation for this by offering me the knowledge and skills I need to advance in my field.
Loughborough definitely inspired me to be a high achiever in everything I do. Mixing with people of different backgrounds and cultures inspired me in so many different ways. There was a motivational atmosphere at Loughborough, and this helped me develop more confidence as a female Engineer, which had a positive impact on my career goals. I also enjoyed playing rugby at Loughborough and hope to carry it on.
Olamide graduated from Loughborough University in 2019.