Naomi Richardson
Subject area
I've always loved STEM subjects, so engineering was an obvious choice for me. I was also previously a member of the Air Training Corps, which encouraged me to focus on aeronautical engineering.
The facilities at Loughborough are great – STEMLab has greatly improved on the facilities at the university, allowing you more practical time in labs and tutorials. The staff in the department are always happy to help – particularly the administrative staff and my final year project tutor. The Careers Network have also provided lots of support; I used them multiple times to check my CV and attend mock assessment centres which made finding a placement much less daunting.
Completing the flight test week at Cranfield as part of the course was an exciting opportunity, as I have never flown in such a small aircraft before, and I ended up being sat directly behind the pilots!
During my degree, I completed three summer placements at James Fisher Nuclear Ltd. as a mechanical design engineer and a 15-month internship at Rolls-Royce plc. within the Defence area of the company. My internship at Rolls-Royce also resulted in me gaining a place on the Rolls-Royce graduate scheme without having to reapply!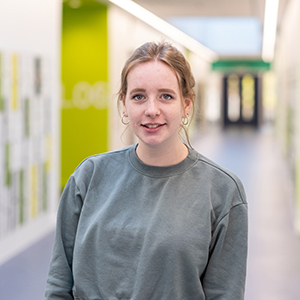 These experiences were invaluable in terms of the amount of knowledge I have gained; as well as allowing me to apply the principles I have learnt during my degree and create a wide and varied network, which is incredibly beneficial at the start of your career.
I am going to complete this graduate scheme at Rolls-Royce, and hopefully gain chartered status shortly afterwards. The modules I studied, particularly those on gas turbine design and propulsion design, set me up well for working at Rolls-Royce, and employers are always happy to see a degree from Loughborough.
I really enjoyed my group design project in my final year, which involved designing an aerial mine detection and clearance system. Designing an unmanned vehicle was quite different to what we had focused on during our course, however the skills we gained could easily be applied to the project. Working in a group with a wide variety of experience and skills allowed each of us to create our own role within the project and focus on the aspect of engineering design that we enjoyed.
My advice to anyone thinking about studying this course would be to go for it! The course is really varied and there is lots of choice in extracurricular activities. Everyone on campus is really welcoming and there is such a strong community vibe.
I was involved in MyLifestyle netball since my first year, having both played and also acted as an activator, which involves running the sessions and umpiring, during my third year. I was also involved with the Loughborough University Women's Engineering Society since my first year. I was also Chair of the society for my final year which was an incredible experience.
Loughborough University inspired me to be the best I can be. Being surrounded by so many high achievers and seeing so many successful alumni motivates you to try harder and push to be at the same standard.
My greatest achievement whilst at university would probably be the incredibly positive feedback I received at the end of my placement at Rolls-Royce. This cemented my belief that I have a lot to offer as an engineer, and that my hard work and dedication was recognised.