Megan Dreyer
Course

Subject area
Loughborough ranks highly in the university league tables and is excellent for sport. Having played netball for Loughborough Lightening, I was familiar with the outstanding facilities and really liked the campus. I was always keen on coming to Loughborough to study for my degree.
There is some overlap in the Business and Economics modules, so you gain a very good understanding of international business as a whole. I particularly enjoyed the Brand Management module in my second year as it was coursework based, and we were given the freedom to select our brand and our group. This module gave me practical knowledge and experience which I can take to the workplace.
The quality of teaching was also very good, and we often had guest lecturers who provided useful industry insights.
Our programme director was very approachable and open to feedback, concerns or questions we had. Likewise, we had a dedicated placement and study abroad office who provided endless support for us. My mentor was also fantastic in keeping me on track and addressing any concerns I had.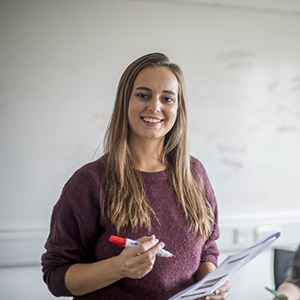 I completed what is known as a 6+6 placement during my third year, so I did a placement at Verizon for 6 months before going to Canada and studying in Montreal for the second semester.
The placement I had at Verizon was invaluable. I saw personal growth, especially in time management, organisation and presentation skills. I was given real responsibility and felt I was a valued member of the team.
The degree is very broad and flexible which allows you to venture into many different career paths. As you progress through the course, you have more opportunities to tailor your degree and choose modules which you are most passionate about. In the future I hope to either start my own franchise or to return to my placement company in a sales role. I feel my degree has equipped me with all the skills I need to enter the business world.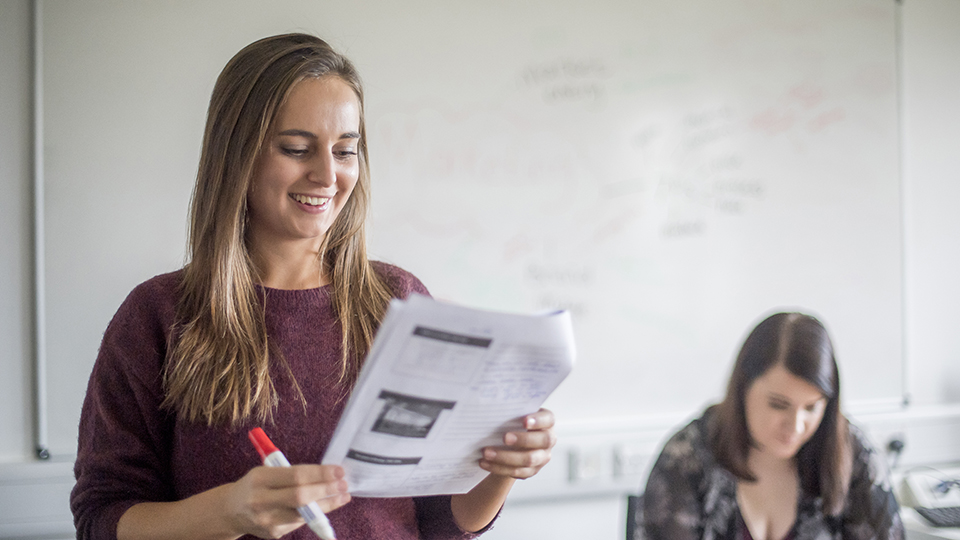 Loughborough has inspired me in terms of pushing myself more – the Loughborough mentality has helped me realise that I can always do better, if you have the patience and focus to get there. This is true for both sport and my degree. I have come to believe in myself through the support available here.
Socially, being a campus University means there is always something going on around you. For example, there are lots of hall activities for you to get involved in. I have had some great nights at the Students' Union, too. Greg James coming to DJ during my Freshers Week was one of the best! I feel proud to say I am a Loughborough University student.
Megan graduated from Loughborough University in 2018.