Leah Langley
Subject area
My name is Leah and I'm in my final year of studying Sport and Exercise Psychology. I'm quite an introverted person, but I love to spend time with my friends having chilled nights in and watching movies. I'm a huge Disney fan and I love to read and journal in my spare time. Aside from my career ambitions, I dream of one day having my own book published. I love helping other people in any way that I can and I love to feel that I am making a difference.
I was attracted to Loughborough University because of the family feel that the campus had to it. When I came to the campus during an open day, I immediately felt like I was at home. I knew that I would be able to settle into life here eventually and that I would be able to find my place. I also liked that although the campus was big enough for me not to feel trapped, it was small enough that I was not too overwhelmed with the amount of people that were around. The people that I met on my open day also played into my decision a lot as they all seemed so invested in what they were showing me and the stories that they were sharing and you could tell that they genuinely meant what they were saying.
Before coming to University, I was worried about being away from home for the first time ever. I was concerned that I wouldn't find any friends as I was coming to university at a later stage to others and I was scared that I would be left on my own with no clue what I was doing. I was worried that I'd get lost or that I wouldn't know what to do.
I was surprised at how many opportunities there were outside of studying. I'd always thought that university would be like other educational institutions where there was a set weekly timetable and then you were left to it, but I was relieved to find that there was much more flexibility and there were other things to engage in during my spare time. I was also surprised about how much support there was available for students as I had thought that we were expected to be fully independent straight away and be able to deal with our own problems, but I quickly found out that this was not the case at all.
I found the first few weeks of university to be a mixed bag of emotions. I'm a very introverted person and suffer with a chronic anxiety disorder and so I can find it quite daunting to be in public spaces where there are masses of people. This meant that during some of the bigger events during Freshers, I found it difficult to manage my anxiety, but I was extremely lucky that I had a really understanding hall committee who went out of their way to make sure that I was as comfortable as possible. I found it quite difficult to be away from home at first, but I was quickly distracted with university work and extra-curricular activities and time began to fly by. I began to settle in the most when I was introduced to LSU Action in my second/third week of university. I had the opportunity to go out and help in the local community and I was able to begin to meet new people in more relaxed environments.
My advice to anyone considering coming to Loughborough University is take the time to come on an open day and get a feel for the campus and what is on offer. When I attended my open day, it made me realise that this was the place that I really wanted to be, and I felt a sense of belonging almost immediately. Ask questions to people that offer to give their time to you, they are all there to help and it can really open your eyes to the opportunities that are available. Hearing from people that are experiencing life at Loughborough makes it a lot more personable as you know that they are speaking their truth.
I have received a lot of support from the Mental Health Support Team and it has been absolutely formidable. I have been lucky enough to have had nearly weekly meetings with my MHST worker since I started at university and it has been really beneficial in making me feel that I am listened to and cared for. I have also accessed the Counselling team and the Student Advice team as I have faced a few difficulties throughout my time at university. Each team has been made up of the friendliest people that you could ever dream of meeting and they all go out of their way to make sure that you know that you are not alone and they will do their best to help you in any way that they can.
It's been really nice to know that I have not been expected to face everything on my own and they have all checked in with me after my problems have been resolved which just adds to the whole family feel of the university.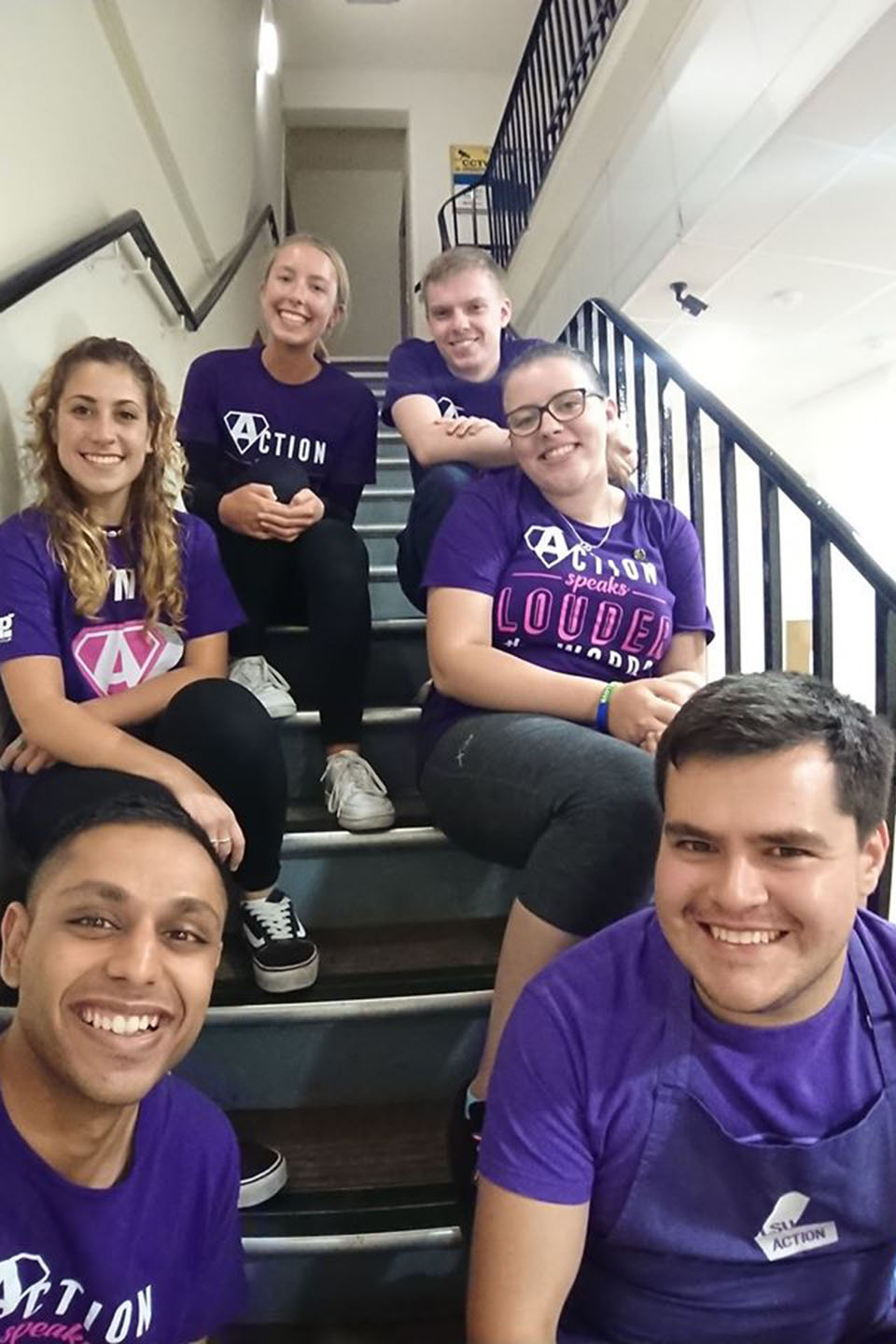 To really make the most of your first year, get involved in as much as possible. There are some many incredible things that are on offer in a wide range of areas and there is definitely something that will interest you. Don't be shy to try out new things or continue on pre-existing hobbies. Make sure that you visit the Fresher's Bazaars to see what there is for you to try outside of your course and have an open mind. You might find something that you never could have imagined which will completely change your life … I did!
My favourite thing about being a Loughborough student is definitely being involved in LSU Action. I have been involved since my first year and I have fallen in love with it more and more. I have taken on a number of different positions within the section and have grown in unimaginable ways, both professionally and personally. I have had the opportunity to connect with members of the local community and run some of the most amazing projects. I have met some of the most inspirational people and heard the most incredible stories and I'm always filled with a sense of pride knowing that I have played a part in improving people's lives.
I have always been an avid sports fan and I fell in love with Psychology whilst I was at school and Sixth Form. I wasn't actually aware that my course existed until I attended an Open Day where I was informed that it was a course. I knew that it was the perfect fit for me as I was able to apply everything that I had enjoyed studying already into a wider field of work. With the facilities and teaching that are available I knew that it would be the right place to study.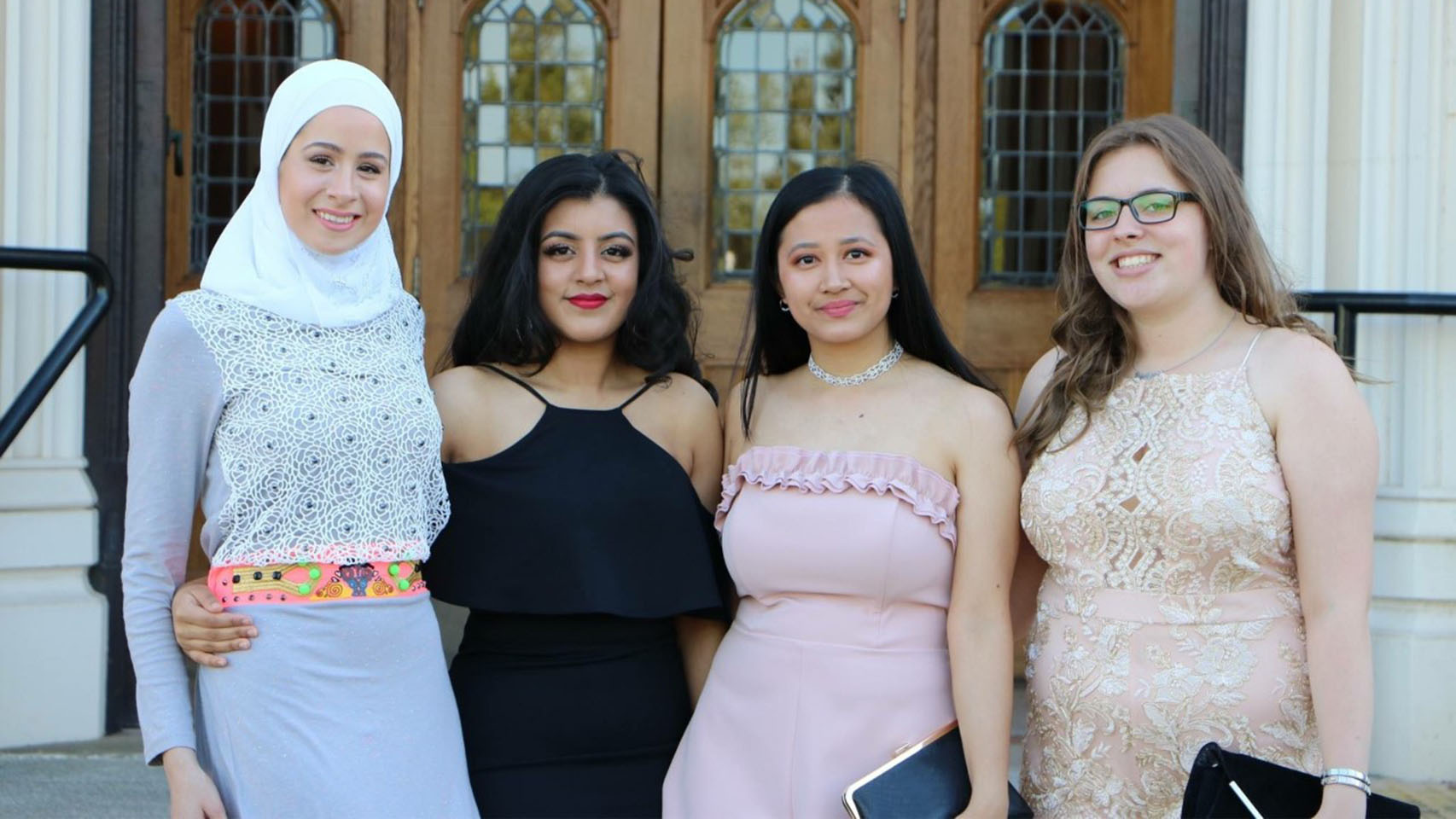 It's been amazing to be taught by some of the top researchers in the area and to hear about the new research that is constantly emerging and being given a deeper insight into the world of Sport Psychology has been really interesting.
I love the real-world applications from what I am learning. A lot of what I learn can be observed outside of a lecture theatre which makes it even more intriguing. I have loved the diversity of the course too. It has not only drawn on knowledge that I already had, but it has also opened up a whole new world of work that I had no idea about.
I also enjoy the constant challenges that my course presents me with. Having a basic knowledge of the area has really helped me, but I've thrived with what I have been faced with as I'm constantly tested to further delve into my studying.
My favourite module was 'The Psychology of Eating Behaviour,' because was the most engaging module that I had. All my lecturers were invested in what they were teaching which made the content a lot more appealing. The coursework element was extremely fun as we were quite unrestricted in what we wrote about. We had the opportunity to choose any media article we liked and talk about how it sensationalised a specific area of eating behaviour research. It was one of the most limitless pieces of coursework that I had undertaken, and I found myself captivated by what I was uncovering when researching into the area. There was a lot of student-teacher engagement too and we had ample opportunities to contribute our own thoughts during lectures which led to some really interesting conversations and motivated me to learn more.