Karla Bonner
Course

Subject area
I chose Loughborough because even though it is a campus university you don't feel claustrophobic and there is an overwhelming sense of community spirit within every department and halls.
Also, the Architecture course was brand new here, and I wanted the opportunity to be part of history. As we were the first cohort, there's only 33 people on my course which I love. Together we've been able to put our own stamp on it and give an identity to architecture at Loughborough. Also, being part of a small class means we all know each other really well and have formed a mini family.
The facilities are amazing here at Loughborough! The architecture building is open plan, bright and modern, providing a great work environment.
I particularly enjoy Design Studio - despite being very intense with lots of work, it is the most enjoyable as it involves a lot of designing and making.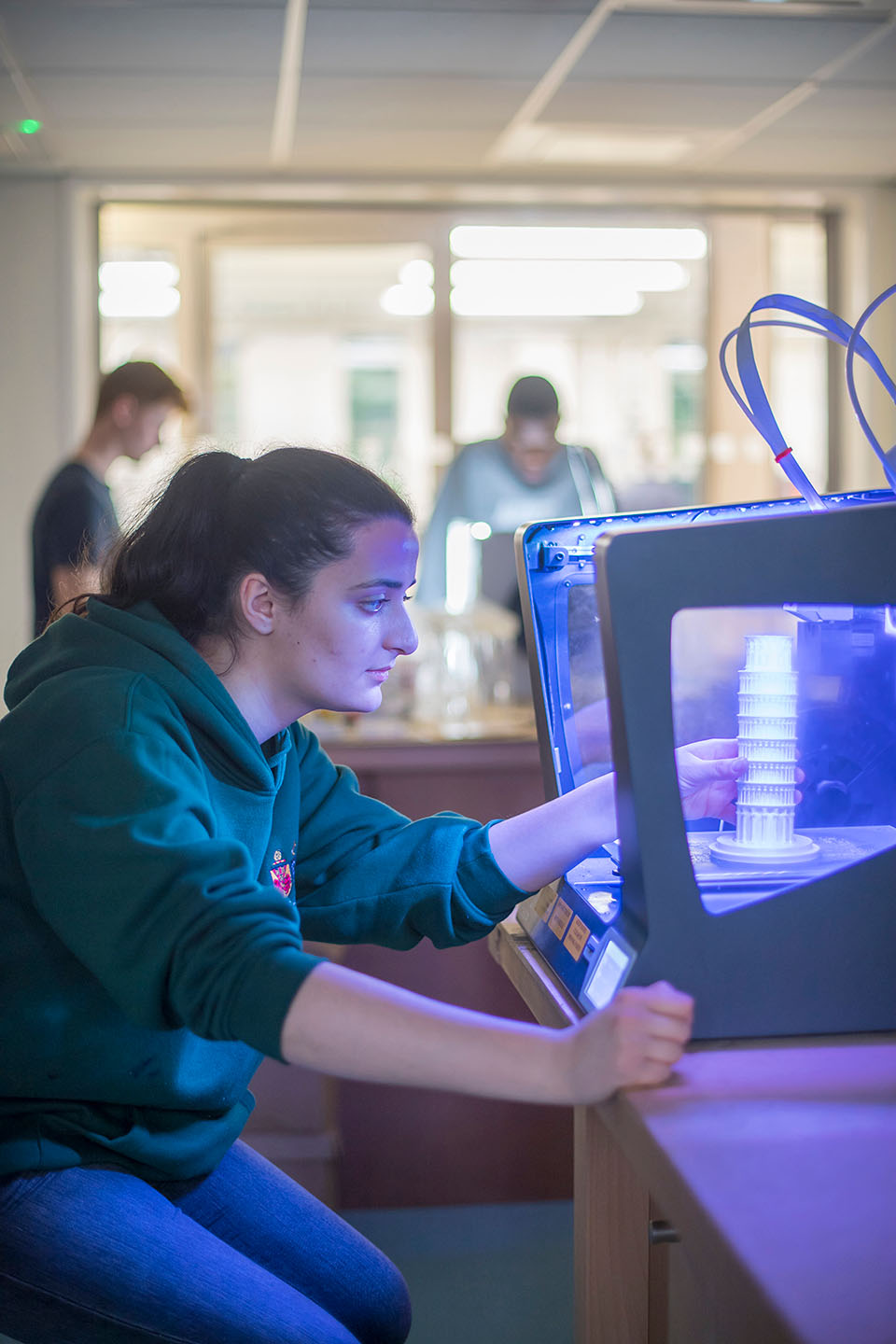 One of my favourite Loughborough moments has been the first all-nighter we had in the studio – it was a lot of fun. We were all full of energy, doing our work and dancing around blasting music.
The teaching is of a really high quality with a lot of contact time, and lecturers are always available to help you. Should you ever have a problem or feel stuck you can just knock on your lecturer's door and they are always happy to help you or listen. The course is so varied, you are studying architecture but in reality, you are studying more than that - history, physics, maths, product design and art, all in one degree. This makes it very exciting!
In general, Loughborough has a big sense of community spirit across campus and within halls, so you feel as if you are part of something big. I love knowing that there are always people on-hand to support you, and that there are so many different clubs and societies to cater for everyone.
When I graduate, I hope to get a job as an architect's assistant. I hope that a degree from Loughborough will show that I am not only creative and technical but also well-taught.