Josh Cayenne
Subject area
I fell in love with the campus on the Open Day and I knew that it would be my first choice. The department had put together a fantastic day filled with hands-on activities and they organised students and academics to provide demonstrations of projects and research. On my way home, I knew I'd be putting Loughborough down as my first choice.
I had a prior interest in electrical engineering, firstly after completing work experience with an electrician during high school and secondly from doing an Electronics A Level at college. When I was researching universities, I saw that Loughborough was a very good institution for the subject and I'd heard and read some extremely positive things about the university in general. It made perfect sense for me to put it in my UCAS shortlist.
The best thing about my course was the total variety of disciplines covered within electronic and electrical engineering. This included software engineering, digital electronics, renewable energy, communications, control, signal processing, electrical machines, power electronics as well as much more. The module choices became very flexible, so you are really were able to develop specialist knowledge in a particular area. For me, this was in renewable energy and power.
My favourite module was Power Electronics for Renewables in the third year. As the world shifts to a reliability on renewable energy to generate electricity, it was useful to learn about how they are connected to the grid. Also, it was interesting to learn what goes into conditioning and controlling electrical power for various grid scale and domestic applications.
Throughout the course, I experienced a variety of learning methods. As well as the standard lecture-based material, I worked in various different lab sessions ranging from electrical machines to computer aided electronics.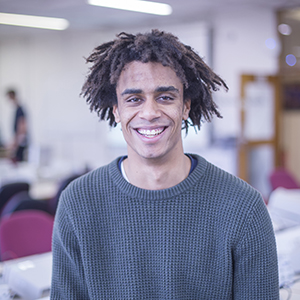 I was able to experience both hands-on and simulation-based learning from the modules I took. We worked on a group robotics project with some friendly competition at the end of it all and prizes for aspects such as innovation - it was good to gain experience of working in a team, plus it gave me a lot to mention in interviews and assessment centres.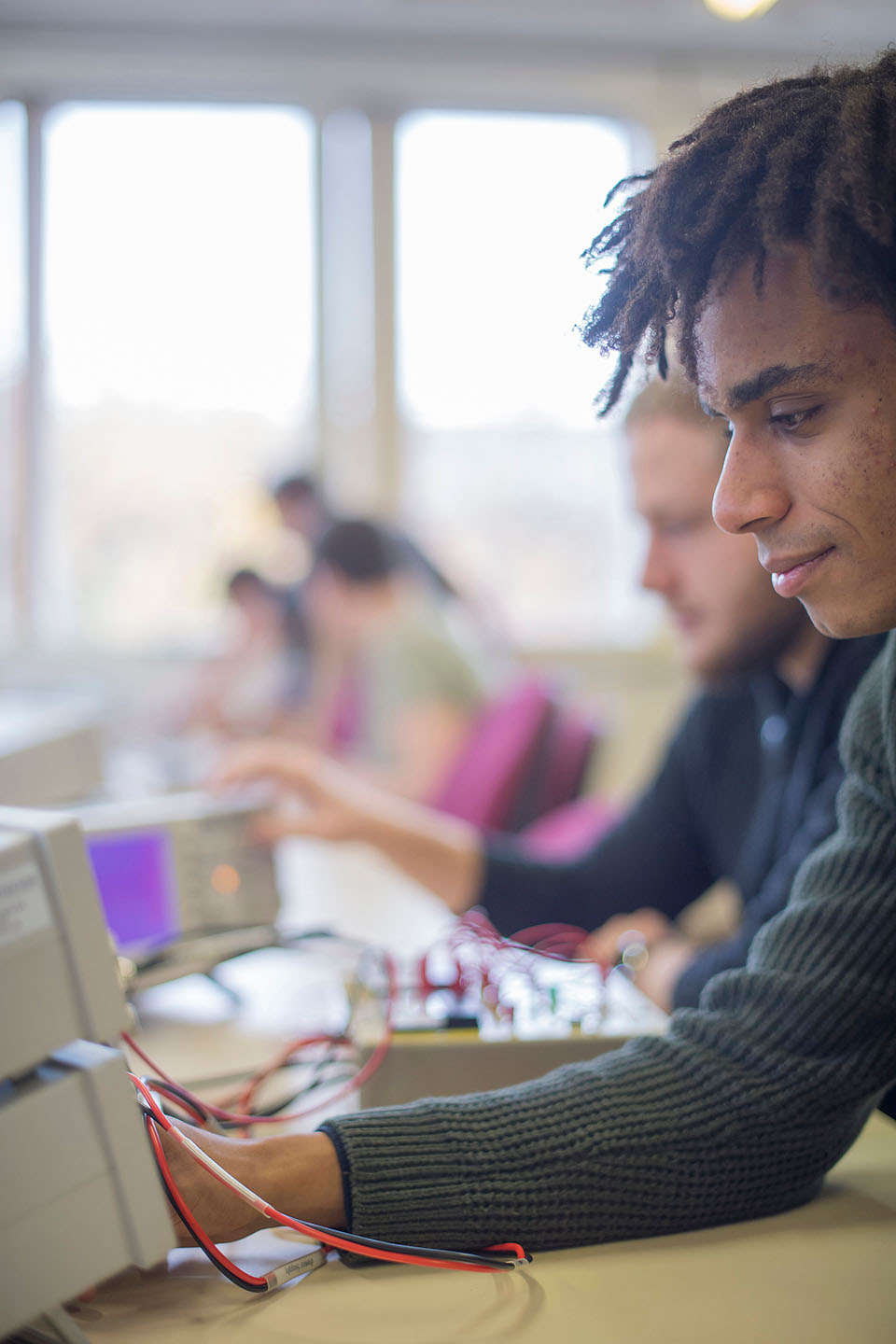 The overall support from the departmental staff was very good. It was always warming to know that you can get any course-based problems resolved by a knowledgeable team. If you were having any issues with modules and balancing credits, then the administration staff were always available to help. The placements office and industrial liaison tutors offer useful advice and preparation for going into industry.
I would say that Electronic and Electrical Engineering is a great course to consider. It covers a wide variety of disciplines so there will definitely be something you are passionate about. The first year will provide you with some idea of what you might want to do. Second year and beyond will provide a gigantic list of modules to choose from so I honestly believe that there is something for everyone on this course. The research topics are very interesting and attract attention from many sources of funding and the academic staff are very passionate about it.
I took a placement year between third and fourth year. I worked for National Grid on the System Operator side of the business based down at their Wokingham site. I was part of a support team which would deliver projects and maintain the systems in the Electricity National Control Centre (ENCC). It was great to see exactly how the grid is operated on a second-by-second basis and gain a lot of technical knowledge from experienced power system engineers. The renewable energy and power modules I chose in second and third year really helped me in deciding which industry I wanted to work in and who I applied to for a placement. I had a very enjoyable year as a result, and I took a huge amount of new knowledge into my final year studies.
Upon completing my placement, I was offered a place on the graduate scheme at National Grid so that's where I'll be going to next. I also hope to train to become an authorised power system engineer within the next couple of years. My degree and module choices definitely provide the academic requirements needed for this. My final year project will provide a good technical understanding of the discipline too. When I leave, I'll be in a good position to start building more experience and aiming for chartership.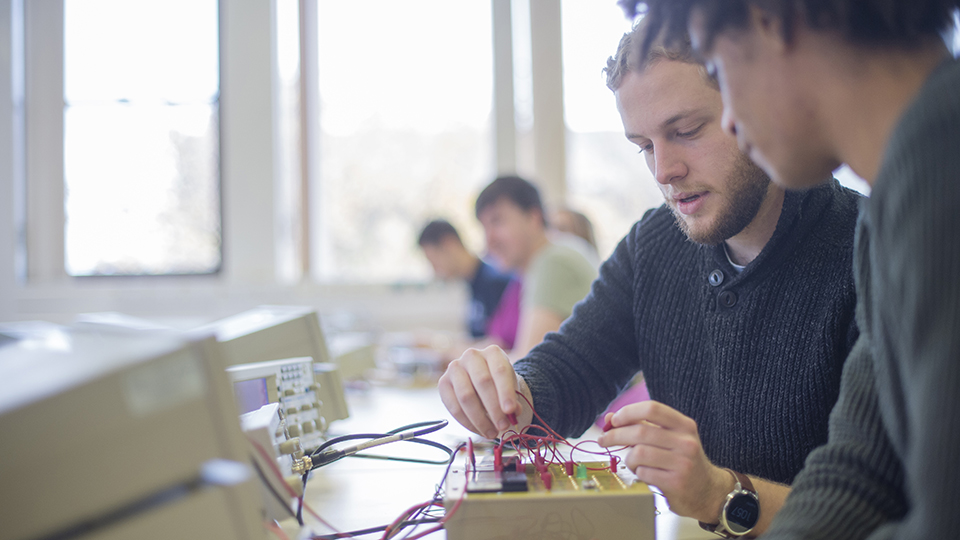 The atmosphere on campus was second-to-none. There is always a great vibe and I think that's an underappreciated quality of the campus scene.
There were plenty of student hotspots on campus which added to the overall atmosphere – the Students' Union often holds events and promotions which provided extra character to an already great venue. The west park of campus (home of the engineering schools) has been vastly improved with the addition of the new teaching hub/STEMLab which gave a new lease of life to that side of campus. The social atmosphere was something I really enjoyed, especially when living in halls. There was always something going on and you were always so close to your friends and places of interest.
It's extremely hard to pick out one Loughborough moment that stands out as my favourite - I had so many of these with the friends I made along the way. The escape and evade event were one of the more memorable moments, where three of us teamed up to try and "escape" as far away from Loughborough as possible and come back within three days without using any money. Our team managed to get as far as Folkestone and back! I would never have expected to do something like it before university, but I had a great time throughout.
Josh graduated from Loughborough University in 2017.