Jessica Staniford (Dr)
Course

Subject area
I knew that I wanted to be a Clinical Psychologist when I researched future careers during my A Levels. I had an interest in how people think and behave and was keen to do a job where I felt like I was helping others.
During my undergraduate degree I learnt how to juggle multiple tasks and meet deadlines, which is vital in my current role.
One module in particular has drastically shaped my view on Clinical Psychology to this day. The module got me to think critically about medicalising people's distress, the importance of making sense of what has happened to them and how this shapes their current experiences.
I also had the opportunity to go on placement at St Andrews Healthcare on a low secure ward for women diagnosed with personality disorders. This was invaluable and confirmed my ambition to become a Clinical Psychologist.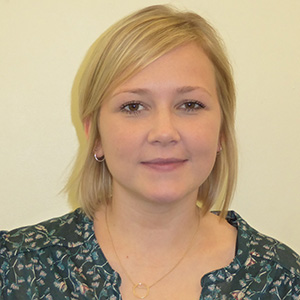 My placement was my first experience in a mental health setting and enabled me to get enough experience to secure an Assistant Psychologist post straight after university at the same hospital.
My current role involves offering psychological assessment and therapy to adults who are struggling with mental health problems, such as low mood, anxiety, and hearing voices.
I offer Cognitive Behaviour Therapy via individual sessions or in groups. My role also involves providing support to colleagues - mental health nurses, social workers and occupational therapists - who may feel stuck in their work with a client, helping them to develop a psychological understanding of someone's difficulties and how to support them.