I chose to study Electronic and Computer Systems Engineering because of my interest in technology. Combining electronic engineering with low level computer science, the course had enough variety from core engineering principles to various programming languages.
The teaching quality at Loughborough University is fantastic; students are assigned a personal tutor which allows you to get to know an academic member of staff to help you settle in. Staff also proactively engage with the students to find out how the students are managing, while always listening to feedback to better improve the courses/content.
The facilities are excellent! I was fortunate enough to have access to the very new STEMLab, which opened its doors for the first time during my second year at Loughborough. The facilities include state of the art computer labs with many peripheral devices on offer to assist with the delivery of the course content, such as FPGAs and microcontroller development boards.
During the course, I learnt how to programme in several languages such as C, C++, ARM ASM, VHDL and other forms of programming such as mathematical modelling using MATLAB or scripting using TCL. This was completely new to me, so was quite daunting to begin with as I had no prior experience of programming, but the course is taught with that in mind, teaching you from the ground up. The soft skills that I gained during my time at Loughborough include leadership, initiative and teamwork. Loughborough feels like a family with everybody working together to achieve common goals.
I believe one of the reasons I have got to where I am now is through the vast network of employers that Loughborough has to offer, combined with the industry leading content the course had to offer. My role involves using the ARM ASM programming language on a daily basis, which was first taught to me at Loughborough and many of the skills required for my current role I also gained at university.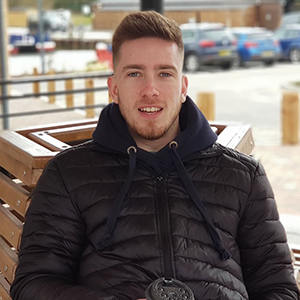 I am currently a Graduate Hardware Applications Engineer at Arm Ltd based in Cambridge, UK. My role is to provide technical support and training to customers worldwide, developing the latest products using Arm CPUs and System IP. I provide technical guidance on interconnection and configuration aspects, investigating issues, identifying solutions using RTL simulations while effectively communicating my findings. Every day is a new challenge where different sets of skills are relied upon.
Upon completing the graduate scheme, I will be visiting customer sites around the world to deliver technical training courses to their engineering teams, whilst also providing reviews and advice on their system designs.
My interest has always been technology, smartphones specifically so I chose a path that involved these products. I worked alongside my studies as a mobile phone salesman for a leading high street name. This consistent exposure to the technology allowed me to keep up to date with the current trends, whilst understanding what the next generation of mobile technology will be.
The biggest factor in getting me where I am today, is failure. Without learning from my mistakes, I wouldn't be where I am today. Learning from setbacks and knowing how to adapt and implement feedback is one of the biggest skills somebody should learn.
My course equipped me with the right skills and tools to become a competent engineer. The course is taught using industry leading tools, which has been very useful in industry. The content which is taught is very current and in many cases, ahead of its time. I had the opportunity to research an area of interest when it came to final year projects, where I researched an Internet of Things network infrastructure, which even today I find myself thankful for, as I learned a lot about wireless digital communication systems which are used today in our mobile phones.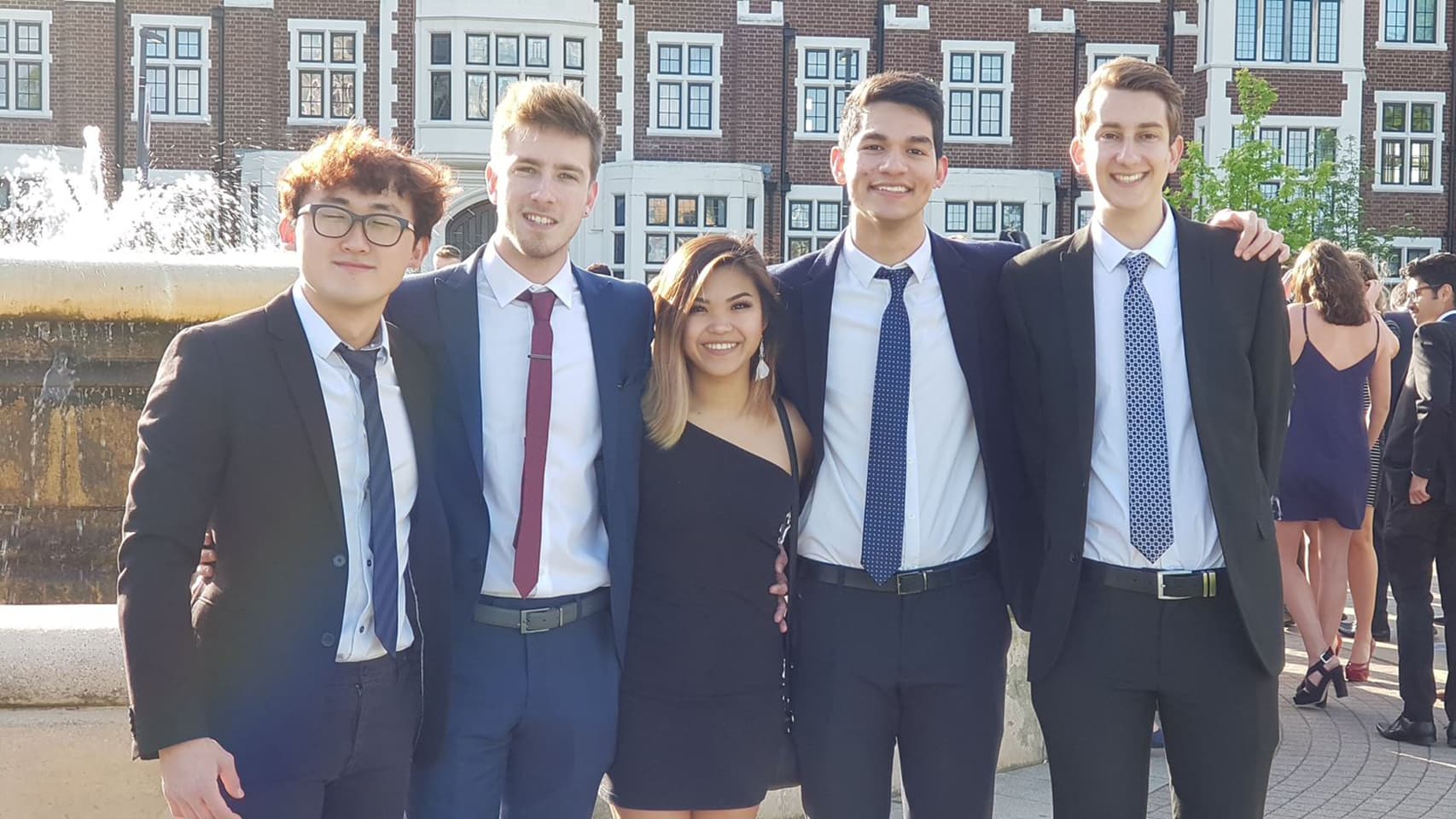 Loughborough is such an inspiring place, constantly being surrounded by successful students, athletes and academic lecturers has certainly rubbed off on me. It has taught me the tenacity to keep going, the competitiveness to always try harder, and the wisdom to keep learning. Loughborough has continued to inspire me now as much as the very first day I joined.
The best memories of studying at Loughborough would have to be social memories, the people around me are who made the experience what it was. The vast amount of students who are all so friendly truly made my Loughborough experience. Whether it was the nights out in the union or the late nights studying in the STEMLab, it was the people around me who made my experience what it was.