Guanghai Xian
Subject area
I was part of a 2+2 international project which means the first two years of my study were in China and I came to Loughborough University for my final two. Before I came to Loughborough to start my fantastic university life, I had multiple choices. However, the reason why I chose here was that Electronic and Electrical Engineering in Loughborough was highly ranked and has a good reputation. I also focused on education resources and therefore, Loughborough became my first choice.
I was amazed by the teaching staff who were friendly, supportive and adaptive in their approach. I also had my own personal tutor who was always willing to help out.
For the teaching facilities, the library and the STEMLab were wonderful. Almost all the equipment that you can imagine has been set up there. I was able do my research there until late night and most importantly, there were plenty of students studying there which I found created a positive learning environment.
As an international student, there were a number of ways I was able to adapt to life at Loughborough. My personal tutor gave me a warm welcome and he helped me a lot including introducing British culture, encouraging me to join the social activities and was always there if I had any questions. I love playing basketball, so I took part in that and met lots of friends. Also, I made friends with people on my course, which not only helped academically as I was able to discuss topics after class, but I also got to know more about their local or international cultures as well as different ways of thinking.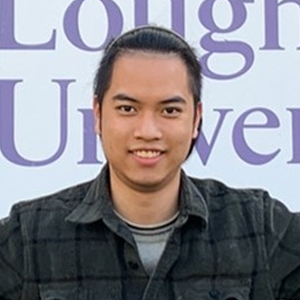 I am now working as an Electrical Engineer for a well-known real estate company. Not only did my degree help during the application process, but also supported me to use my electrical engineering knowledge in my position.
My greatest achievement from my time at university was gaining a first class honours in my BEng degree! I have also met lots of amazing people including my best friend and some of the best lecturers.
To anyone considering studying electronic and electrical engineering, I would say don't hesitate! You will have the best experience and will gain an advanced knowledge at Loughborough!