Grace Shrestha
Current student
Subject area
Loughborough is renowned in the UK for its sports provision and I have always thought that there is no better university for me to enhance my skills and further my study in sport.
Sports Science, Coaching and Physical Education was a new course being offered at Loughborough University. I felt that the course would allow me to develop in the 'academic science' aspect of sport as well as enhance my coaching skills; both of which I have always had great interest in pursuing.
My course explores all aspects of sport; we study the science of sport which includes kinesiology, psychology and physiology of sport. As well as that you get to discover insights behind coaching and teaching, allowing you to develop and really think critically as a coach.
The course offers many opportunities to deepen your knowledge and discover which aspects of sport interest you, and I have thoroughly enjoyed gaining knowledge in the physiology and psychology aspects of sport and how they can enhance or hinder performance.
All of my lecturers/teachers are enthusiastic about what they teach and are always more than happy to answer any questions during and after the lectures and via email. They are very supportive and are happy to direct you towards extra material. They want the best for us and I have never felt like I couldn't ask for help if I was unsure or confused about something.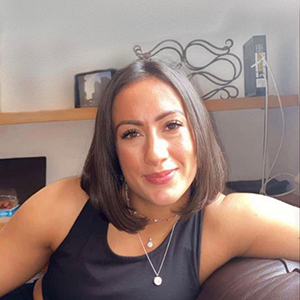 I have also enjoyed the practical side of my course where I am able to gain a fuller understanding of what I have been taught in lectures by actually taking part in experiments, such as 'VO2 max' tests. Through such practical's I can consolidate both the science and physiology aspects of sport.
Other highlights from my time at Loughborough include joining the women's rugby team, where I have had so much fun making amazing friends whilst receiving high quality rugby and gym coaching. The facilities for rugby (and almost any sport you can think of) at Loughborough are world leading. Being able to be part of a top team winning the league last year was a personal highlight of mine.
After graduation, I would love to go into the coaching industry, with my aspirations specifically geared towards coaching for athletes who have impairments. I believe that no matter who you are and what abilities you have, sport is a fundamental therapy for a happy and healthy lifestyle.