I chose to study at Loughborough because I loved the atmosphere on campus and the modern facilities. Sport was also a big part of my decision, however I was pleasantly surprised with the variety of other activities to get involved in. Consistently high league table results for both the university and Computer Science made me feel confident that I had made the right decision.
I love the variety of modules and being able to study topics from across the Computer Science and Business Schools. The mix of programming and practical work is perfectly in balance with the theory-based modules. It's a great opportunity to be able to undertake an industrial placement with any course at Loughborough, and in my experience, it was great to apply some of the knowledge from my degree into a corporate business environment.
The teaching is excellent, and all of the lecturers go above and beyond to support your needs. The open plan style arrangement of the Computer Science Lecturers' offices promotes a dialog and makes it very easy to voice any concerns. It's also very evident to see that many lecturers have a real passion for their subjects.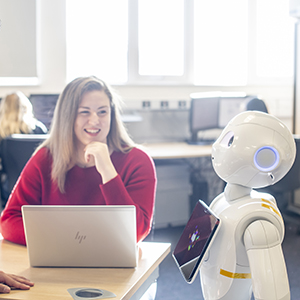 The second year Team Projects Module was a group project that spanned both semesters and required us to work in small groups to produce a number of solutions to an issue that a company may have in the real world. It challenged us to apply previously learned programming, presenting, report writing, design and implementation knowledge to a real business case.
I completed a placement year in the Finance Division at Morgan Stanley. This experience was highly invaluable as it not only gave me an insight into banking and the corporate world, but allowed me to develop many transferable skills, whilst earning a competitive salary and gaining experience for my CV.
When I graduate, I'm hoping to go into Digital Consulting, so that I can help firms to improve technology within their business operations. My degree has provided me with skills and knowledge to bridge the gap between revenue generating business functions and technology departments within firms.
I would highly recommend my degree to anyone who is interested in learning both theoretical computing knowledge as well as how business' function and operate. I believe that this degree has given me a varied knowledge base and facilitated my development of a well-rounded skill set.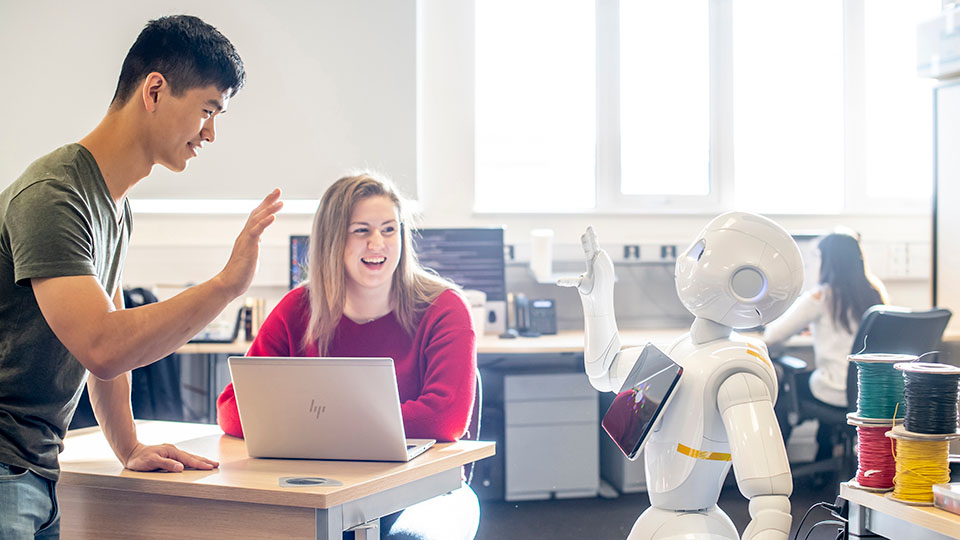 Being surrounded by elite people inspires me every day, whether that be fellow students or professional athletes on campus. The placement year programme available to all, also inspired me as it helped me to establish the direction in which I want my career to progress.
People pride members of the university as being part of the 'Loughborough Family' and this is clear to see across campus. There is so much to get involved in and there truly is something for everybody.
My favourite thing about being a student here is that the University has promoted so much more than just coming here for a degree. From RAG and Action to Sport and Social events, there is far more to be involved in than I ever expected. Having such a broad university experience, has been my favourite part of studying here.