Eleanor Duncan
Course

Subject area
I am an aspiring clinical psychologist so have a big interest in mental health and raising awareness. I have also always enjoyed being a part of 'something bigger' to make positive change in the world. Therefore, the chance to work as mental health lead on the British Psychological Society student committee alongside my degree is a perfect opportunity for me.
As part of my role, I hope to unveil any issues students are struggling with, raise awareness and put support into place. I have started to do this through the development of a 'wellbeing hub' on the BPS student community website.
I am working with student members and psychological professionals to produce a series of videos covering topics such as statistics anxiety, academic burnout, and the links between physical and mental wellbeing. Through this project I aim to empower student members to share their own stories of their mental health struggles.
Following graduation, I hope to apply for assistant psychologist roles with the goal of pursuing clinical psychology as a career. I feel prepared for this as a result of the great careers advice given throughout my degree from academic staff, as well as the University's careers network.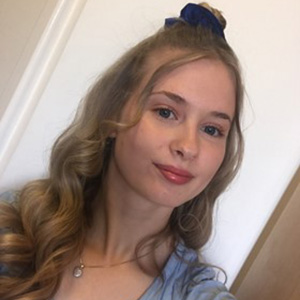 I choose to study Psychology at Loughborough because it 'ticked' all my boxes. At the open day, I loved the atmosphere on campus and found interactions with the course staff extremely helpful and positive. The breadth of modules has also allowed me to explore what field of psychology I like.
I have found that the variation of assessment types to be very useful, as these have taught me to apply what I have learnt in a variety of ways. This is something I feel is an important to skill to be able to demonstrate for future jobs.
In addition, I have found that there has been a big range of supplementary content and practice questions for each module to help aid revision. This has helped to ensure that I develop a strong understanding of the content, ultimately helping me to secure good grades.
My experiences of the academic support and expertise have been faultless. This includes access to careers guidance as well as great response from lecturers to any questions. This help has maintained my confidence, as I know that if I am struggling there is always somewhere I can go to seek support, which makes university a lot less daunting.
Furthermore, the support and encouragement from staff when wanting to pursue an endeavour beyond the course is incredible, allowing me to push myself as a psychology student to be the best I can be.
The facilities at Loughborough also help to provide a positive learning environment, with plenty of study space for both independent study and studying with friends. This makes it a lot easier to work on campus and maintain a positive mindset. As a very sporty individual, the sports facilities are also a big benefit for me as I know that if I need some time away from studying there is always somewhere to go to do this.