Eleanor Bell
Course

Subject area
I completed my placement year at Team Consulting, whom I had heard about through the Loughborough Design Placement Department. My role was the Industrial Design Intern, and I was working within the Design Team.
Working in the Design Team gave me many opportunities to work closely with a wide range of other departments within the company including Human Factors, Engineering and Marketing. I learned so much during my placement year, in particular I advanced my technical skills in adobe suite and CAD. I had an overview of the design process from start to finish. From ideation, to kick starting a project, observing user studies from behind a mirror and refining details towards the end. I also developed my commercial awareness, through working with various clients.
I worked on one main project, but I was also often approached by members of other departments and worked on over 10 different projects altogether. A typical day consisted of a couple of meetings and then focusing on the tasks at my desk. Some days would be more practical and spent in the workshop, but every week was different.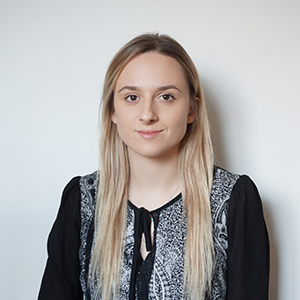 The Tympa Health System was my main project throughout my year at Team. I was involved as part of the team in some of the early iterations of industrial design. I attended a client meeting with some foam mock-ups which represented suggested improvements. The client agreed and the product went through a re-design, which resulted in the final product.
Other areas of responsibility included the custom soft foam carry case, Renders/product images for the Tympa Health website, product branding, full design of the instruction booklet and quick reference guide with illustrations.
It feels like a big achievement. Not many students get the opportunity to work on a big project like the Tympa Health System, as well as to be named in a UX Design Award. I feel very grateful to have been a part of the Tympa Health Team.