Darragh Connolly
Subject area
I decided to undertake a Masters in Sport and Exercise Nutrition because it was always an area that interested me. I believed that the Masters course would help with further advancing my skills in sport science specific research. The internship opportunities that had been advertised during the final year of the undergraduate degree had also convinced me that Loughborough was the right place to be and that it would ultimately help me to access "the working world of Sport Science".
The first thing that Loughborough inspired in me was the depth of the field of study, creating a real interest and will to continuously improve my Sport Science related knowledge. Simply being in and around elite level athletes on a daily basis and the quality of facilities available on campus were a constant inspiration during my time there.
The strong scientific background provided by the programmes during my 4 years at Loughborough prepared me for the challenges and day-to-day requirements of applied sport specific work.
Having Loughborough University on my CV, also helped me get my foot in the door as different employers knew of its reputation and recognised the quality of education it provided.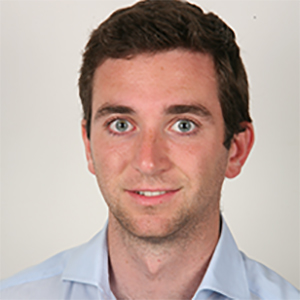 My Sport Science career started with a number of short term internships where I gained experience, simply learning from my peers about how to apply the "science" and improve on the skills I had acquired.
The first real opportunity I gained was with Mapei Sport Research Centre in Italy, working as part of a team conducting exercise testing on elite and sub-elite level athletes from many different sports. This helped me progress a great deal, enhancing my experience in laboratory techniques and proficiency with the methods and instrumentation involved in applied Sport Science. This position was extremely interesting as it also involved a large amount of consultancy work with numerous different sporting teams. Mapei Sport's collaboration with Juventus FC put me at the forefront of the candidates considered when the position of "Head of Sport Science" became available at the club.
My previous role with Mapei Sport Research Centre was very varied and involved working with athletes from a wide range of different sports, including: professional cyclists, the Italian national ski team, professional basketball players, professional rugby players, ultra-endurance athletes etc.
Mapei also had contracts with several different football teams from Serie A and Serie B in Italy, as well as Ligue 1 in France. The Mapei organization owns Sassuolo Calcio and we were deeply involved with them during their promotion season and later establishing a base in Serie A. While about 50% of my time in the past was dealing with football this experience with Juventus FC is actually my first official role in football.
During my first season at Juventus FC I was fortunate to experience winning the Coppa Italia and doing so in extra time added to the tension and enjoyment of the event. The feeling of achievement when we clinched the Serie A title was another very special day. However, I'd have to say that the biggest game to date would have to be the Champions League last 16 clash with Bayern Munich last season. It was a terrific match over the two legs. The Champions League just has a special atmosphere around it, there is a different buzz in and around the club in the days leading up to the matches. Fingers crossed we can get further this season, we're certainly working hard to progress as far as possible!
The best players to work with possess a great mentality, a very strong desire to train and of course the will to win. They are the players that want to train at 100% all the time. On a more human level it's great to work with players that are down to earth and humble despite having won almost everything possible in national and international football.
Loughborough provided me with a broad-base in the scientific study of sport and human performance that was the key to my future career. The different modules enable you to gain an insight into many different aspects that are useful further on in your career. Even simple things like the lecturers who challenged you to dig deeper in your understanding of the field of study was important for me; that you're not to just accept statements as facts but need to attempt to fully comprehend the mechanisms or reasons behind them. As stated above Loughborough's reputation also helped me to get to where I am today.
When I decided to study Sport Science at university one of the main reasons was the dream of working with top level football teams, which I have achieved and hopefully I can continue down this road. I've been at Juventus FC for 2 seasons now and things are progressing well.
I hope to stay at the club for a number of years, as I am thoroughly enjoying the challenge of coordinating the Sport Science department within the club and I am certainly gaining an invaluable experience in elite level football. My main aims at the moment are to help improve the quantity and quality of the work being done by the Sport Science department within the club.
One of the main things is that I keep learning, helping me to improve the Sport Science support that I can provide to the individual athletes and teams.