Daniel Rokadia
Course

Subject area
I've always enjoyed biology but have had a keen interest in engineering, and bioengineering perfectly blended my aspirations to make an impact within the fields of science and medicine that I'm fascinated in. The opportunities are broad and are not as specific as other university courses, where the degree focuses more on just robotics for example. As someone who isn't entirely sure what specifically to focus on and wants to study engineering and all the aspects of biology and medicine it can be applied to, this course is for you.
I think I can safely say that as a bioengineer, prosthetics and prosthetic devices are what almost everyone on my course is fascinated by. In first year, we were given the opportunity to develop our own prosthetic hand on Siemens NX. It was difficult, but equally rewarding, and gave us the chance to collaborate and take a multitude of design ideas into account in a group setting. One thing I will say is it would've been even better if there was a little longer to work on it!
Although challenging, the projects we undertake force me to utilise the knowledge I have learnt and develop what may be a design concept or a fully-fledged prosthetic hand - something I didn't think I'd be able to do. The more I learn, the more doors open to possible applications of engineering to medicine, giving me a wide scope of future aspirations.
From experience, I believe the amount of group work and projects undertaken in the Bioengineering course at Loughborough is significantly higher than other engineering disciplines. Whilst working in a group on a project can be incredibly rewarding but can also pose problems: if a member of the group isn't pulling their weight so to speak, but there are plenty of measures in place to ensure the work is fair and just. The lecturers are always open for questions regarding work and support. As a bioengineer, we span across lots of departments from chemical, materials and electrical engineering so there is a multitude of different lecturers to help with any part of the course.
Since the bioengineering course at Loughborough university provides you with skills in such a multitude of areas, there is a very large pool of opportunity once you have your degree. Robotics, prosthetic devices, tissue engineering, electronics and materials science are all on the table as possible career lines. I am hoping to pursue a career within the space medicine field of bioengineer.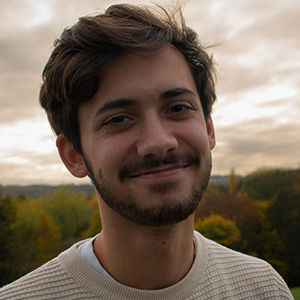 As a 2020 Covid fresher, the online learning was my education bubble for a year, however the lecturers did all they could to ensure the quality of teaching was good and that there was opportunity for help and questions, something I took for granted until in-person teaching came back in my second year. In terms of facilities, Loughborough is unmatched, with the STEMLab open whenever for a study space and the best labs I'd seen when I was looking to apply for university. The lecture theatres are also very good and surprisingly comfy!
I am currently in the process of applying for a placement after Part B. As bioengineering is such a new field of engineering, finding specific placements can be difficult as there simply are nowhere near as many as there are for aero/automotive, for example. However, the careers network are always keen to help with CV and cover letters as well as providing opportunities and ideas of placements. One thing I would say is don't be afraid to ask anyone, no matter if they don't explicitly offer a placement. It's all in your own hands to find somewhere best for you.
I am a student ambassador and the Vice Chair of Engineers Without Borders, Loughborough Chapter. I am also a member of Loughborough Sno (AU Snowsports). The social aspect of Loughborough is incredible; anyone can join any society, with over 100 ranging from faith and diversity to sport and academic and personal interest. The Students' Union building has an amazing atmosphere, whether you want to stay up late doing maths (it does happen) or just want to chill and eat some good food with friends. The sport at Loughborough needs no introduction. The societies and sports are a great way to meet people outside your course and I have made lasting friends this way.
My favourite thing about being a Loughborough student is getting to be a member of a highly achieving group of people with equally high aspirations. You get all the opportunities you can think of and more to partake in at Loughborough. The campus is incredible.