Chiara Brown
Course

Subject area
When visiting Loughborough University at an Open Day, I immediately felt a sense of community between all the students and staff. Everyone I encountered was very welcoming and friendly. The engineering laboratory facilities stood out amongst all the other universities, demonstrating part of the vast practical side of Loughborough that I was attracted to. I was particularly fond of all the sporting facilities at Loughborough, including the swimming pool located on campus.
I chose Civil Engineering as I am interested in the design of buildings and infrastructure. I enjoy both the creativity in design as well as the mathematical and analytical side of Civil Engineering. Loughborough's course provided a good combination of theoretical and practical elements, which is something that the other universities lacked.
I particularly enjoy the large variation between each module on the course, so no module is ever the same. There are many different aspects to Civil Engineering, from structures to geotechnics to management; every module requires a different set of skills and is therefore very engaging. You'll certainly never be bored!
My favourite module on the Civil Engineering course is the Teamwork Design Project. This module has given me the opportunity to develop my architectural design skills as well as putting my engineering knowledge into practice. There is lots of freedom to use the skills we have gained in the first two years to come up with our own designs for an Amphitheatre. I have enjoyed working with other talented engineers on my course to achieve great work so far and I look forward to seeing the outcome of the project.
The facilities at Loughborough University are great. The laboratories are very large and equipped with the latest technologies. I particularly enjoy the study spaces that are open for use in my own time. These are great places to study and stay focused.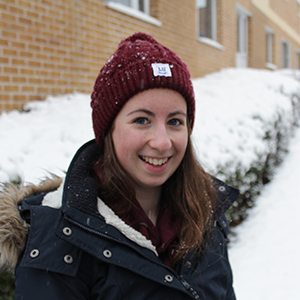 Throughout my time at Loughborough, I have received lots of support when learning and understanding content for the first time, as well as when revising for exams. When competing in the Royal Academy of Engineering competition, our team was mentored by two of the lecturers. They gave up their time to help us work on our innovation and attend multiple workshops, showcases and summits.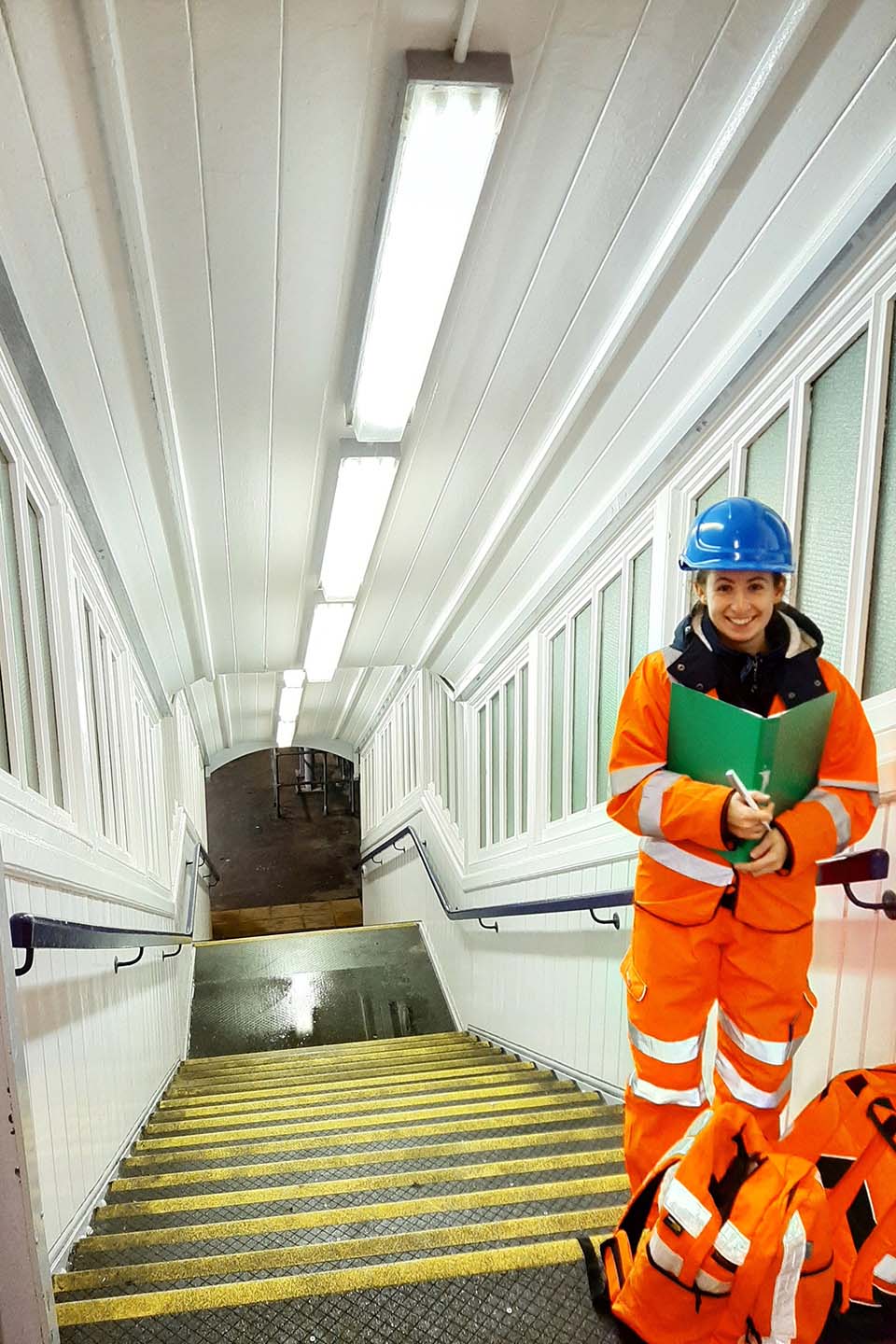 I love that there are always lots of things happening on campus, from many different sports to hall and School socials. There is a real sense of community and openness from all the staff and students. I have made some amazing friends and I really enjoy everyday life at Loughborough.
I completed a placement year working in the railway office at Tony Gee and Partners. This year helped me apply the skills I learnt in my first two years at the University to real life situations. I spent my year completing calculations, writing reports, and designing engineering drawings for railway footbridge, over-bridge and under-bridge strengthening, refurbishments, and assessments. Throughout this year, I also developed my knowledge on the commercial side of Civil Engineering and built great relationships with my colleagues.

I hope to start a graduate engineering job and continue to expand my knowledge in the construction and built environment industry. I hope to begin working towards my professional development to become a Chartered Engineer, which I started with the help of Loughborough during my placement year.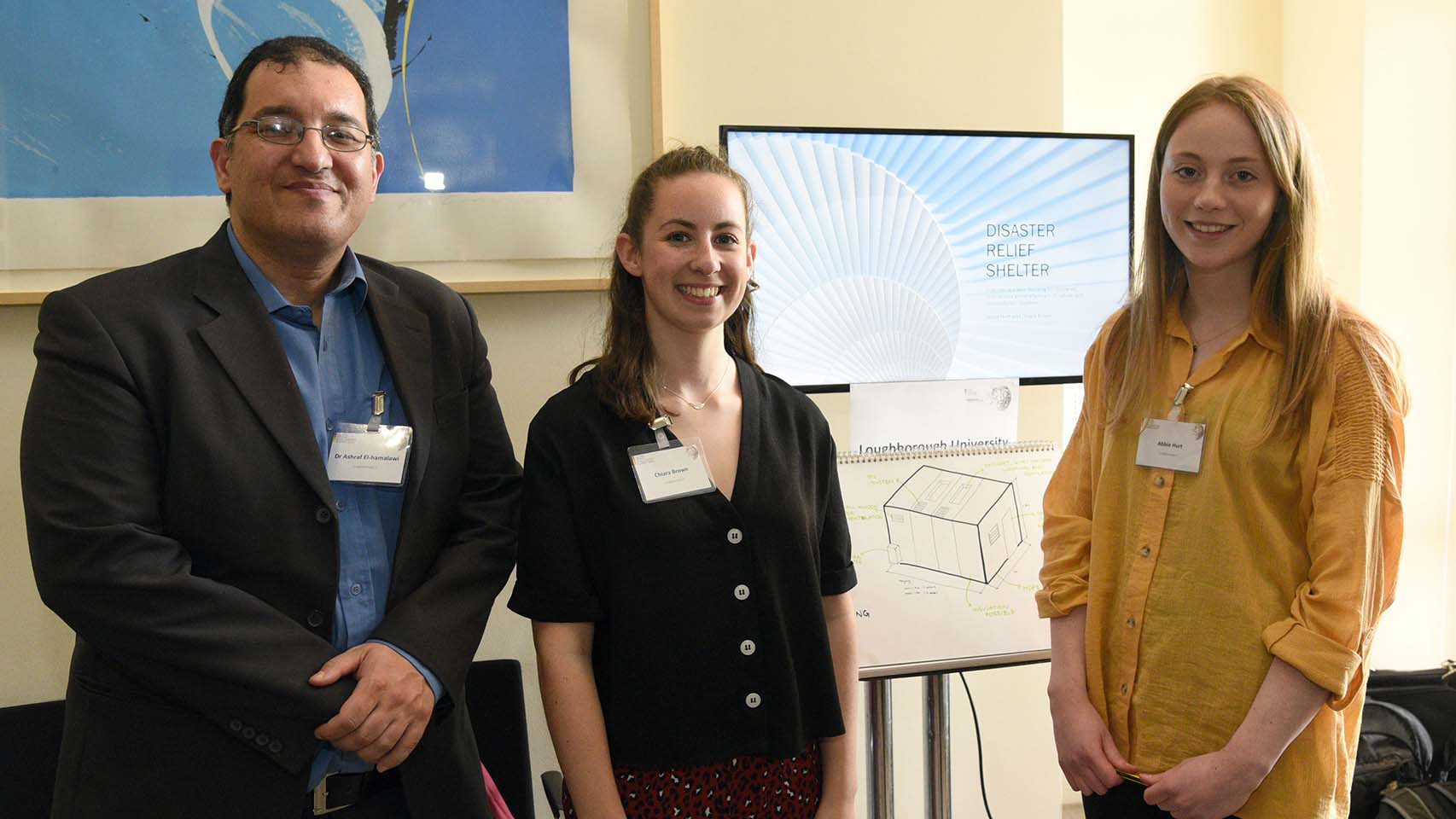 If you have a passion for design and problem solving, this is a great course for you. There is such a large variation in topics within Civil Engineering, giving many opportunities for the future.