Charlotte Gainsford
Course

Subject area
I have enjoyed being able to apply my course to everyday life and current affairs, particularly in times of uncertainty for business.
It was great to be able to come back from placement and pull together experience from my workplace and apply it to my studies. International business has enabled me to meet people from different backgrounds and countries who all have a common interest in business and enjoying their time at Loughborough.
My course has pushed me into areas I was initially intimidated by, such as presenting. When I started Loughborough I could do public speaking, now I can present business pitches and I have represented Loughborough University at the open days, speaking in front of 200+ people.
My placement was at IBM in graduate and apprentice recruitment, which involved running all UK assessment centres for IBM. I was given the opportunity to reflect and improve IBM's recruitment strategy, which involved increasing engagement to create a better candidate experience.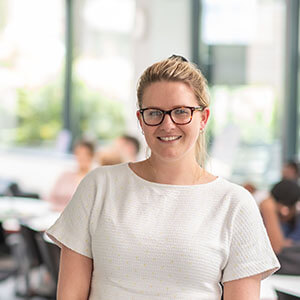 I have been able to come back to Loughborough and apply my experiences of IBM into my studies, I was also offered and I have accepted a job back at IBM in October 2019 in consultancy, which was a big relief coming back into my final year, having a job.
My career will begin at IBM, which I hope to use as a platform to work abroad. My course has prepared me to be aware of different cultures in business and to no longer view business on a national scale, as a global process. Loughborough has also exposed me to a wealth of people which has broadened my network, should I need any support in the future.
Loughborough has a tremendous ethos of the more you do, the better. This has been essential when applying for my placement and securing a graduate job. At Loughborough I played AU Lacrosse, I was Vice Chair of the School of Business and Economics and I have worked on the open days, these opportunities have enabled me to speak about more than just my academia and how it has progressed me as a person.
Loughborough has inspired me to be more confident in my abilities and to stay proactive in all aspects of life. Loughborough has a special 'feel' to the place, which makes you feel you belong. I hope to find this type of culture in my future career.
Loughborough has showed me the possibility to build my own business and I now feel that if I decide to take on a different career path, I have the correct skills to do so, which I believe is essential as a business graduate.
Charlotte graduated from Loughborough University in 2019.