Becky Simms
Course

Subject area
Like many people considering an engineering degree at Loughborough University, I also had offers from other high-class universities, all offering "increased contact time, amazing facilities, world class teaching" etc. However, what stood out to me about Loughborough was the sense of belonging I felt – the 'Loughborough Bubble' truly exists and no matter your background, interests or personality, you will find your people.
A big thing that I benefited from was the support (both academic and pastoral) I received from my department. Whenever I had problems with coursework, exam prep, or just generally not understanding something, I would always be able to find someone who would be willing to help in one way or another.
I am a Graduate Manufacturing Engineer at MBDA Missile Systems; working closely with design to influence the producibility of our designs, with responsibilities covering a range of areas including, the cost of manufacture of our products and the tooling required, the industrial validations of our production lines and our suppliers, day-to-day support of our operators building our products, the architecture of the production lines and developing new manufacturing processes.
As part of my Graduate Scheme, I completed a 6-month secondment in the HR Early Careers Development Team, supporting and developing our Graduate and Apprentice programmes to maximise how they develop our ECP Members and meet the evolving needs of MBDA.
I was provided with links to industry, application and careers advice, as well as support throughout all of my placements, which in turn meant I started my final year at university having already accepted a job offer for the following September.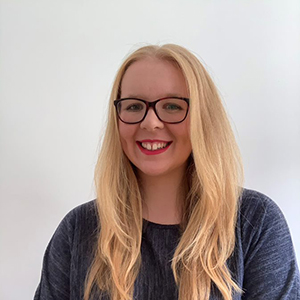 As a key member of the MBDA Outreach and Work Experience teams, I am also heavily involved in promoting STEM Subjects and Careers in STEM and the Defence Industry to children and young people. One of the biggest factors in getting me into my current role was the encouragement and support to complete work placements in industry. The course also gave me the confidence to go for roles and opportunities which I had not thought possible before.
My greatest career achievement was being announced as the IMechE's EngTech of the Year in 2020, which recognises the outreach and STEM work I do beyond my day-to-day job role. This was a real honour and will allow me to extend and continue my activities in promoting engineering to young people, which is something I am passionate about.
To anyone considering studying Mechanical Engineering, I would say it will be tough but worth it! The time and effort spent working towards your degree pales into insignificance against the fantastic experiences, memories, job offers and life-long friends you will gain from your time at Loughborough!