Ashley van Bruygom
Subject area
When I was originally looking at universities, Loughborough's ranking in the league tables was something I noticed, but the campus is what really drew me in. Having everything in one place makes your academic life so easy! Not only that, but the extracurricular offerings were unlike any other universities I looked at.
I knew when I was originally looking at courses that I was interested in finding something that would make the most of my interest in both maths and physics, so engineering was a great option. There's a wide range of engineering disciplines, so the process of choosing can seem quite daunting. I was originally looking at studying mechanical engineering, but I soon realised that I wanted to study something more specific, and the aeronautical engineering degree had everything I was looking for. It has a great combination of theory and practical work that gives you everything you need to be a well-rounded engineer. The course also included a flight test course at Cranfield which was a real bonus that brings what you learn to life!
My favourite part about the course is that it is not all about planes – sure, the course has a focus on aviation, but the topics and skills you learn can be applied to a range of sectors.
One of the greatest things of studying at Loughborough is the incredible facilities and staff you have right on campus! Tutorials allow you to get help with specific modules, but if you need more, the lecturers are always willing to help with whatever you need. We are fortunate to have a great system of support within the department with every student assigned a personal tutor to support you in any way you need. We have also lucked out with incredible labs and other facilities within the department. It is home to a variety of labs that we get to use right from first year and several computer labs that we can use twenty-four hours a day! We also have access to STEMLab which is filled with a variety of labs and computers that we use from the beginning of the degree.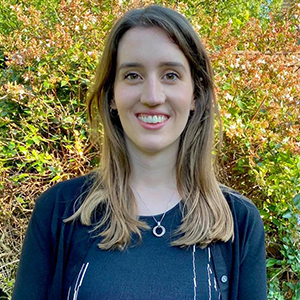 There is so much that I have enjoyed through my course, but my favourite must be applying all the things I learnt through first and second year into a gas turbine design project in third year. The module gave us the opportunity to learn new software and use our other skills, like CAD, to bring our designs to life. The design modules on offer are special to Loughborough. Not only can you fully design a gas turbine, but you also can design an entire aircraft from start to finish in the other design modules. In the final year of the MEng, we are given another opportunity to work on our design skills through a group design project, where, in a team, you design and build a model of your aircraft and even present a business case for the project. Being able to see how what you have learnt can be put into practice is a valuable learning experience.
If you are thinking about studying engineering, the best advice I can give is to have a good read into the different types of engineering. If you really enjoy chemistry, chemical engineering is a great option, if you love biology, you could do bioengineering. If you are interested in planes or cars, there is aeronautical and automotive. Maths is important in engineering, but there is loads of support on campus available, like the Maths Learning Support Centre (MLSC) that is there to help if you are stuck!
I came to Loughborough with a limited sporting background, but I knew I wanted to get involved in something, and there is no better place to try a new sport than Loughborough! The sport bazaar held at the beginning of the year was a great opportunity for me to see what was on offer. Ultimately, I joined the rowing club, even winning a silver medal in a BUCS competition as a beginner! In the following years I took up committee positions that gave me experience in leadership and organising a large group of people. Further to this, I became involved within the Athletic Union Executive Committee helping the 60 AU clubs as Finance Officer. Alongside the sport, I have been a student ambassador which allows me to earn some money at the same time as doing my degree.
Being on campus provides endless opportunities. You can be in lectures at one minute, then 10 minutes later be in the gym, at your sport training practice or participating in events put on by societies. The community feel that also comes with life on campus is also so special. It is nice to know that you can focus on being a student without having to contend with a big city filled with tourists and people toing and froing from work. The campus belongs to the students, and so do all the facilities!