I always wanted to do a (chemical) science or related degree. I found out about Loughborough when I changed my mind on my degree course (at the very last moment, and hence clearing) – Loughborough is a well-ranked university. Also, the career aspects which Loughborough University offer tops other universities in the UK. The (green) campus, teaching and facilities are also known to be one of the best in the country.
I recommend my course to anyone seeking academic challenges. It will definitely support and influence your future career in some way. There are loads of opportunities for support from Loughborough. In the department there is the student voice (programme representatives, peer mentors), departmental sports, personal tutors and group tutors. The courses are being updated every few years and I believe you can benefit even more from the new syllabus if you are aspired to be a materials engineer.
Staff were very supportive, and the facilities have definitely seen major improvements over the years! Some lecturers were very enthusiastic about their topics and were more than happy to discuss these further and pass on their knowledge. The Maths Learning Support Centre provided additional support from my maths lecturers outside of lecture hours and from other lecturers which provides a different perspective on how to approach an exercise problem. There was also support from my personal tutor, who helped to direct me to the right services for personal, academic and careers matters. The careers consultants from the Careers Network were in general very helpful and supportive in guiding me through recruitment processes.
My favourite project was the Adding Value Tinplate Design project as a part of the group design module in my second year. I was in a group of three where my team was tasked to come up with a creative innovation using tinplate as a material. My team and I were able to utilise my commercial awareness, teamwork and presentation skills to design a pay-per-use PSS business model and service that prints on tinplate products.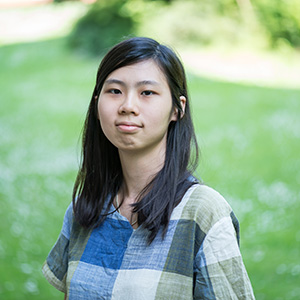 At the end of the project, our design was displayed in the form of a poster and a presentation was delivered to a panel of judges from the Department of Materials and the Business and Economics Department, and from industry – with our presentation was awarded the Adding Value Tinplate Design Award (Presentation Category).
During my placement year, I worked as a researcher and a product lead in an automotive/technology consultancy SME. My key responsibilities include project management, market research, report writing and product quality control/proof-reading. I was tasked to collaboratively manage an international cross-departmental team for a new product, from project planning to resolving unexpected issues. As being a collaborative product lead was the most valuable, challenging and rewarding part of my placement experience, I based my placement report on project management for the Diploma in Industrial Studies, which formed a part of my degree. My other achievements include representing the company at the 2019 Geneva Motor Show and creating a novel product quality improvement tool for internal use at the company. My year out in industry has given me a taste of technology, engineering, and business in the real world and hence, allowed me to better position myself in future career planning.
My BEng degree had a huge emphasis on the business and management aspects on engineering in additional to the materials engineering and science modules. This has allowed me to learn more about business since the first year of my degree. On my placement year, I worked in project management for half a year; this has both extend the learnings from my degree and complemented any third year business modules I undertook after my placement year. My degree has also opened many doors to other engineering disciplines and supported my career change into design. A summer bursary scheme I undertook at Loughborough University in biomedical product design in my first year has enabled to take my first step into the world of design and given me insights on what a day in a product designer's job looks like.
Key skills that I have learnt and developed during my degree include communication, presentation, business awareness.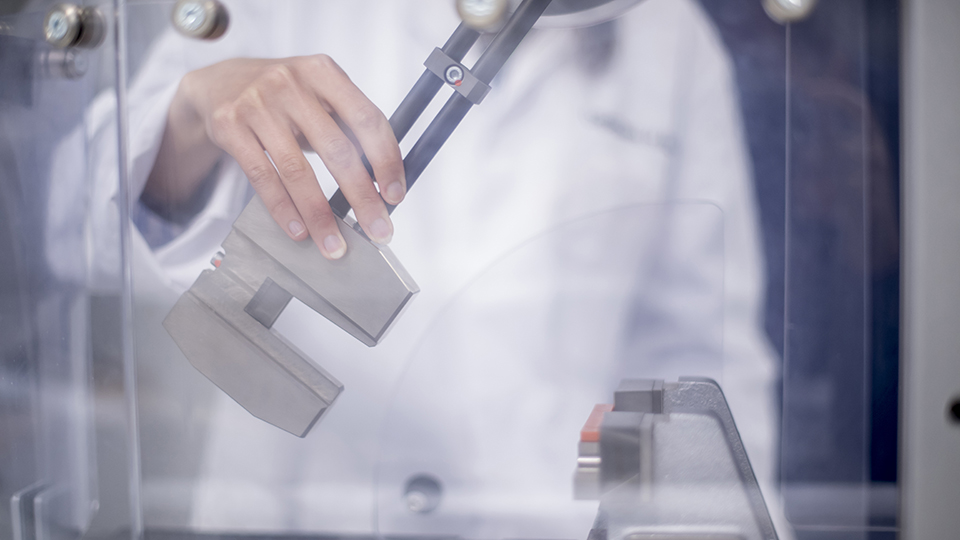 I have decided to go into further education due to having a career change and I am now studying a master's degree in Engineering Design MSc at Loughborough University. During my BEng degree, I have had design modules and lectures by lecturers originally from the Design School. The careers consultants were also very friendly and helpful when offering advices on my career change. I believe these all helped me made an informed decision when planning my career journey.
I've come across other Loughborough alumni during my career, such as in my master's degree, while I was on placement and in other careers events such as hackathons.
There are always social, sports, wellbeing and other events happening on campus and they are not limited to just students living in halls. I particularly enjoyed the IMS badminton games (when I played for David Collett Hall in my second year!) and My Lifestyle programmes, careers workshops, networking events and loved my volunteer life at Department Students' Federation Committee (as a careers/enterprise SIO) and LSU Education (as a peer mentor and PAL facilitator) at Loughborough.
My favourite thing about being a Loughborough alumnus is being able to share a part of my life with and at Loughborough University and how this has shaped me to become the person I am proud to be today.