Ana-Maria Bilciu
Subject area
I believe choosing your university is like choosing a new home: you need to make sure that the place you go to will be one where you feel comfortable and that will always feel like your "home away from home". This was even more important for me being an international student, so going away to university in another country meant completely taking the bull by the horns, getting out of my comfort zone and putting myself out there.
As cheesy as it may sound, I fell in love with Loughborough the very first time I looked it up – it had everything I wanted! It seemed like it offered students limitless opportunities and that student well-being was their priority. Fortunately, all my expectations were not only met, but actually exceeded!
ITMB was a course that always kept you on your toes - whether there was an assignment that required a lot of dedication or a very interesting lecture that required your full attention, there was always something to focus on, which was good. I personally enjoyed being challenged and doing a degree that introduced modules from two different schools was something that complements that.
What genuinely impressed me when I got here, was the people - I cannot stress this enough; people at Loughborough, be it students or staff, are so kind and genuine. It's unbelievable!
If I was to name a favourite module from each school, they would definitely have to be Organisational Behaviour and Computer Systems. Our lecturer for Computer Systems has got to be one of my favourite teachers of all time.
When you meet someone that is so passionate about what they do and have such an amazing way of explaining things, you are bound to love their module, no matter what that module is about. It kind of felt like you had to live up to it and that you needed to prove your admiration and determination – something that really motivated me to give this module my best.
At the same time, Organisational Behaviour has got to be one of the most beautiful subjects I have ever encountered; it gave us a new view on how our minds work and how everything we do can be traced down and explained, whilst providing an insight on how people act and interact within businesses.
If there was one thing I learnt about Loughborough, it was that you should always ask for help whenever you need it. In my department for example, there was always someone willing to either help me directly or guide me towards someone that could. It made me feel respected and like there was no problem that cannot be solved.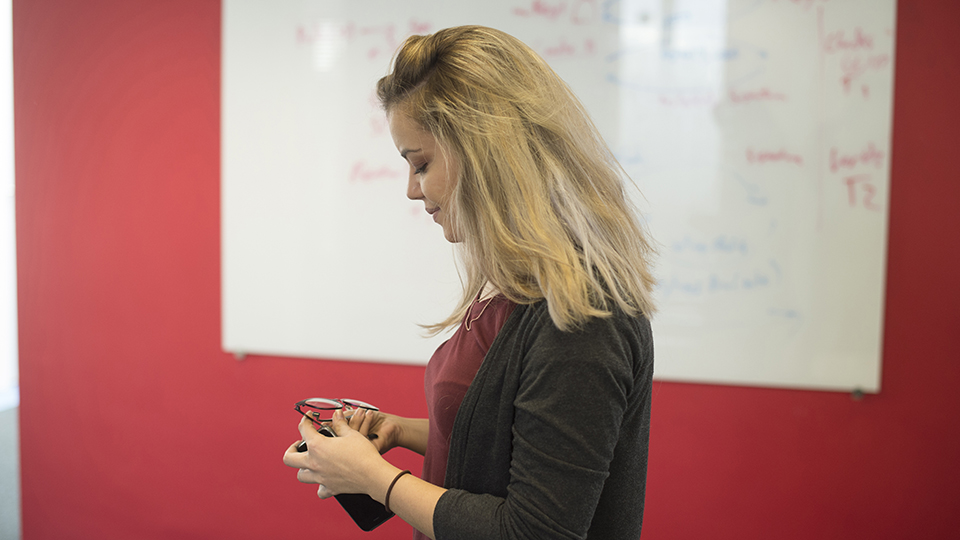 The social atmosphere on campus was beyond amazing. You would always find someone that you could connect with and everyone was so friendly – you would never feel alone.
Whether you liked going out or getting involved in projects (or even both), there was something for everyone - which in my eyes was the best thing about Loughborough. The amount of opportunities you have was extraordinary, you would be sure to find something that is your cup of tea!
Loughborough inspired their students to always improve, push their limits and hone their skills and abilities. Everywhere you looked, there were students that accomplished amazing things and had such high standards for their work. It was bound to rub off on you - being part of such an active community. One thing that Loughborough inspired me to do was to inspire other people and help them succeed - I believe this is very important because working with people should not be seen as competition but as a chance to succeed together.
Above all, Loughborough inspired me to be a better version of myself and to accept that there is always room for improvement - it always kept me motivated and ready to do more.
Ana-Maria graduated from Loughborough University in 2019.