Amie Drew
Course

Subject area
One of the main reasons I chose to study Psychology at Loughborough was the option of taking a placement year, as I wanted to gain work experience alongside my degree.
I did a placement year at South West London and St Georges Mental Health NHS Trust as part of Sutton Child and Adolescent Mental Health Service (CAMHS) as a Psychology Assistant.
This experience helped me to develop my knowledge and expertise by working alongside a team of Clinical Psychologists, Psychiatrists, Family Therapists and Mental Health Nurses.
As a result, I am now more knowledgeable about what it's like to work within a mental health service and have gained many new skills, such as how to conduct assessments, write up closing letters and screen for neurodevelopmental disorders.
My long-term career plan following graduation is to become a Clinical Psychologist. My time at Loughborough and on placement has really helped me to prepare for this, as well as giving me helpful support and advice regarding how to excel in applications and interviews.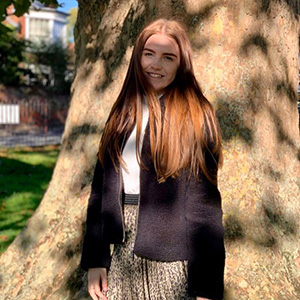 I've have found being able to study a wide range of psychology modules to be particularly useful, as they have developed my knowledge and skills in several different areas of psychology.
The mix of group coursework, individual coursework and exams has also helped me to develop my skills both independently and when working with others.
Having a Personal Academic Tutor is particularly helpful. They are available to offer advice and support, which I have been able to use on several occasions when I've felt I've needed it. For example, I was able to get advice on how to improve my coursework marks.
Facilities such as The Place have helped me to find a placement and the Careers Service also helped me when applying to placements by offering advice on how to improve my CV and cover letter, as well as providing the opportunity to carry out a mock interview.
Other highlights at Loughborough have included working as a Student Ambassador, Fresher Helper and Peer Mentor, as well as being part of the Irish Dance Society. I've also enjoyed the range of social activities and events run within halls, such as attending the Winer and Summer Balls.