Alexandra Tullah
Course

Subject area
I chose to study psychology as it was the one subject in school which particularly interested me. I wanted to read more about the subject, study it further and find out more about all the fascinating studies and theories of psychology.
Loughborough's psychology course greatly appealed to me, because compared to other universities it was very varied. This course gives students the opportunity to learn a wider range of psychological fields, and also provided the ability to pick modules which you find most interesting.
I chose work/business psychology modules, as these especially intrigued me. This sparked my interest in how psychology can be applied to the workplace, hence my choice to undertake a Master's in Work Psychology, also at Loughborough University.
I found most elements of the course to be useful, as it taught me to become a lot more conscientious, proactive, diligent, resilient and hardworking, all of which are relevant and transferrable for one's future career.
The fine attention that had to be paid to data during statistical analysis taught me the importance of paying greater attention to detail. Researching for and composing academic essays was useful for demonstrating the importance of generating a balanced argument and ensuring that all relevant areas had been properly researched and considered. These qualities are very effective and important for the workplace and future careers.
The course also had a nice balance of group and independent work, developing useful teamwork and collaborative qualities, as well as providing individuals with the scope to be innovative and creative and work independently.
The campus felt a bit like a home, and it was easy to meet others and make friends. The gyms are some of the best in Europe. The clubs and societies are also a great way to meet more people. I did athletics for the first few years, where I met some of my closest friends and provided me with a good outlet from studying.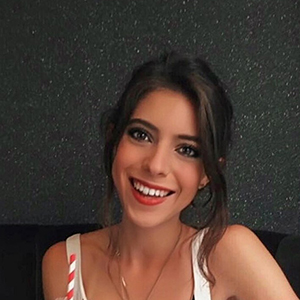 I will soon be joining Capgemini Invent as an Associate Consultant on their Graduate Accelerate Programme, specialising in People & Organisation. This role involves technology and digital business management consulting. It combines technology, data science and creative design to help solve complex business and technology challenges that companies are facing.
I will be working on a range of transformation projects, with clients in a range of industries from Government to Manufacturing, Automotive & Life Sciences. The People & Organisation capability ensures that organisations, their leadership and employees are prepared and supported during transformation projects, in order for them to successfully transition to the digital change and technological future of the workplace.
The knowledge and skills that I developed at Loughborough University played a major role in my career path. Before Loughborough, I did not know about the vast, important and relevant applications of psychology, and how the theories and psychological concepts can be applied to help make sense of the world and workplace. At Loughborough, you are able to tailor the course to suit your interests and learn more about the field of psychology you are particularly passionate about.
Loughborough has such a friendly and amicable feel to it. All the academic staff were very friendly and supportive and willing to offer additional help and support if required or provide extra feedback to encourage further growth and development.
I would ask those who are considering studying this course to have an open mind, be receptive to ideas and theories and be engaged throughout the whole course, as every lecture is interesting and important.
If you are able to, then take advantage of being able to select modules which particularly interest you, read around the subjects, as this is invaluable for your knowledge and development, and do not be nervous about asking for help or reaching out. Perseverance is key.