Abby Woodall
Course

Subject area
I chose Loughborough because it is well known for being one of the top universities in the UK for engineering, along with the incredibly welcoming atmosphere that I experienced while looking around. I also liked that from first year you are doing a specifically Automotive course, rather than specialising later. Placement year can be carried out after first or third year for the MEng and I liked this flexibility.
Finally, Loughborough offers you the chance to do a language module each year alongside engineering modules. I really wanted to continue developing my German language skills, so have taken German every year which has been a great opportunity.
I received support from the Careers Network when applying for placement. They looked at my CV and cover letters and performed some mock interviews with me which I found extremely helpful. The department also regularly keep you updated on open placement roles.
I enjoyed the hands-on experience this course offers. For example, being able to use facilities such as Engine Test Cells, Wind Tunnels and an Anechoic Chamber for coursework labs from first year. I think this really enforces the theory taught in lectures and massively enhances the learning experience.
MIRA Vehicle Test Week in third year is also a great opportunity to get hands-on experience of vehicle testing such as brake testing and noise testing that is carried out in industry.
I spent my placement year working for Bosch Engineering Group as an Automotive Student Support Engineer, based at the MIRA Test Track. My role included performing emissions and on track tests, analysing measurements and communicating with customers. I thoroughly enjoyed this year and it was a great way to put into practice in industry what I had learnt in the first two years of my degree.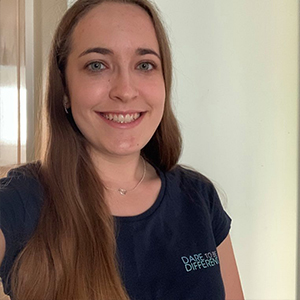 There are many opportunities to get involved with the department too. I have been a Programme Representative for my course every year of my degree. This role involved collecting student feedback for the department to constantly improve student experience. There is also an interdepartmental sports programme. I took part in events such as dodgeball and basketball during my first and second years and these are a great way to get to know people on your course.
My greatest achievement was being Team Leader of a Group Design Project where we had to design a new vehicle following a similar process to that in industry of creating a Concept Report, Design Report and doing a presentation. I found this challenging but also extremely rewarding, and it allowed me to massively grow in confidence and develop key skills necessary for industry.
After completing my MEng, I hope to get a graduate job working for a motorsport or automotive company. I haven't completely decided on the area, but I feel this degree and the variety in the modules has shaped me into a well-rounded engineer so I am not limited in what I can apply for.
I would recommend applying for this course! It will give you so many invaluable skills for a successful career as an engineer. There are so many great opportunities to develop both personally and academically.