Sam Davey
Current student
Subject area
Loughborough University is a great campus-based university with a number of fantastic sporting opportunities. I really liked that the course allowed you to undertake a unique placement year as this experience was crucial in my development. I believe the course and university are highly regarded by industry.
The School or Architecture, Building and Civil Engineering has fantastic computer laboratories, with industry standard software, where we have undertaken a number of tutorials and workshops.
I am currently writing my dissertation. This was a scary prospect at the start of the year, but my dissertation tutor has put me at ease, focusing my research on a specific gap in current literature.
For my course, we are strongly recommended to apply for sponsorship from a number of university-approved Main Contractors. The University provide contract details and the Main Contractors expect our enquiries, making it a lot easier to receive sponsorship. I have been with my sponsoring company for three years and hope to work for them when I finish my degree.
Studying Quantity Surveying to university is very narrow, however, if you are interested in the construction industry then the degree is perfect for you. It provides a big helping hand to get into the industry and have a firm foundation of the basic information you require.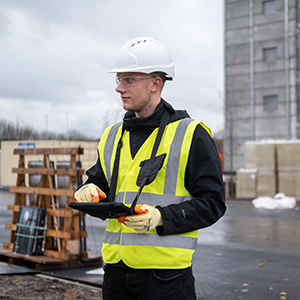 Loughborough not only has inspiring lectures within the School, but it has also inspired me to get involved in a number of sports for my halls such as football. My greatest achievement at Loughborough was when I completed my placement year. It provided context for a number of modules we had undertaken in previous years, developing my overall understanding of the industry.