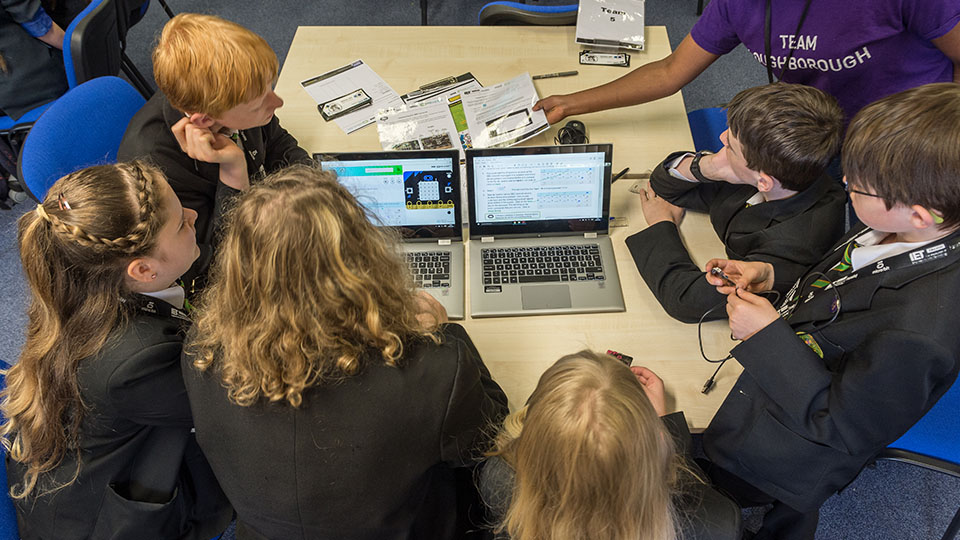 What is Realising Opportunities?
Realising Opportunities (RO) is a unique collaboration of research intensive universities, including Loughborough University, working together to promote fair access and the social mobility of students from groups underrepresented in higher education.
The programme provides support to selected students throughout their year 12 and 13 studies through a series of events and information, advice and guidance with a focus on developing skills and supporting student progression on to research intensive universities.
How to get involved?
Realising Opportunities is for targeted cohorts of students who attend selected partner schools. There are other Universities in the East Midlands region who recruit students on an individual basis. For a full list of eligibility criteria and Realising Opportunities partner universities visit: www.realisingopportunities.ac.uk.
Are you a current RO student?
We have a range of different events and activities here at the Loughborough University campus for current RO students to attend. These include our inspirational Inspiring Minds series of subject taster events – to find out more visit the Inspiring Minds webpage.

If you are a current RO student based at another university and would like to find out more about the events on offer, support with transport costs, or studying at Loughborough University, then please do get in touch – we'd be happy to assist with any queries you may have.
Contact us
To contact the Realising Opportunities team at Loughborough University please email R.O@lboro.ac.uk.