Zelal
Current student, International student
Course

Subject area
Before starting at Loughborough, I studied my bachelor and master's degrees in Islamic arts (ceramics) at King Abdul-Aziz University, Jeddah, Saudi Arabia. I started my academic career in 2009 as a Teaching Assistant and then as a Lecturer at King Abdul-Aziz University, and in 2019 at Jeddah University until present.
My decision to apply to Loughborough was based firstly on the fact that Loughborough University has great facilities in ceramics in the School of Design and Creative Arts, as well as the University's high ranking in the subject. The second reason was based on the expression of interest and welcome that I received from my supervisor. I was discussing with one of my colleagues the potential universities to study a research degree in ceramics in the UK, and she mentioned Loughborough University. After that I searched the University's website and most importantly the facilities and workshops available, as well as its overall ranking and in the subject of art and design. I fund my studies through a scholarship from Jeddah University, and am funded through the Saudi Arabian Cultural Bureau.
I am doing practice-based research in the field of Islamic ceramics, focusing on developing the emerging Islamic studio ceramic in Saudi Arabia. I am using a cultural heritage reference from Andalusia, Spain (Alhambra Palace and vases) and aim to investigate the possibility of combing the traditional and new technology methods in my ceramic practice. In order to enhance the field of ceramics in Saudi Arabia, my research is also focusing on benefiting from UK-based ceramic artists through interviews and exploring works that are referencing cultural heritage, or works that are engaging with new technologies such as 3D printing.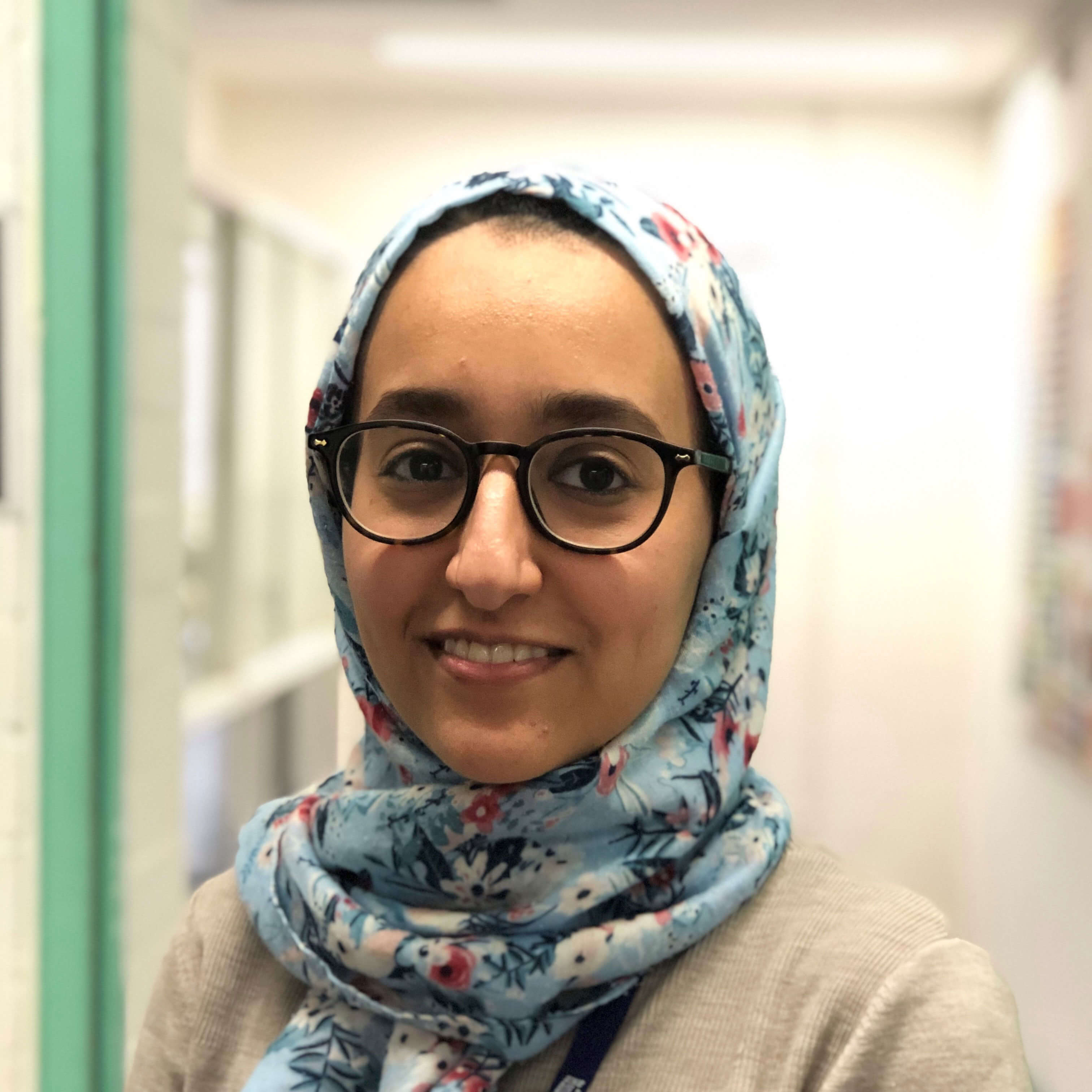 I chose this area for my research as I wanted to continue my previous background based on my experience in the field of Islamic ceramics, with the intention of advancing this field in both theory and practice. Additionally, ceramics and Islamic arts are two disciplines that interest me, so when practising, reading or even writing, I accomplish them with passion and enthusiasm.
A typical day for me starts by checking my emails and calendar as well as setting a daily target. I usually spend my day working either in the postgraduate research space or in the ceramics workshop, but sometimes I like to break my routine by working in the library or sometimes at home. As a research student it is not always the same, as some days I have to attend workshops and seminars that are run by the Doctoral College or my School, or even external events and visiting exhibitions and museums. As a student, a wife and a mother of two, obviously I need to balance my time between my research and family. Therefore, I usually work from around 9.30am to 5.30pm; after that I spend the rest of the day with my family, even though sometimes I need to work late at night.
The main differences between studying a PhD and any other taught degrees is that the PhD student is responsible for choosing their own research topic, as well as planning and managing their own time and goals. Therefore, it is more self-directing, but of course with the support of the supervisors.
My goal after finishing my PhD is to continue my career in academia with Jeddah University, with the intention of being part of the development of the emerging Islamic studio ceramics in Saudi Arabia.
Beside that, I am looking forward to being active in the field by participating in conferences and exhibiting my artistic work locally and internationally.
As a researcher at Loughborough University I benefit from the excellent facilities within the School of Design and Creative Arts, as well as facilities across the whole campus which help me meet the requirements of my research goals. On top of that, the support I receive from my supervisors, administrators, the library and the Doctoral College, all enhance and assist my achievements. I believe that is why Loughborough University is highly ranked in student satisfaction.
What I like about Loughborough is that is a family-friendly environment, and the fact that it is located in the heart of England and surrounded by major cities in the country. I also like that it is only 90 minutes by train to London, as I need to visit regularly for museums and exhibitions.
For those considering a PhD, I would recommend you choose a research topic that meets your interests, which can motivate you for three to four years of your life. After that, start reading from the point you choose your research area, even before the start of your course.