Zakaria
Alumnus
Subject area
The main thing that attracted me to Loughborough was the environment. I come from London but have always been a fan of more peaceful rural areas. The combination of this, and Loughborough being a top university with fantastic chemical engineering facilities, was the reason I was very attracted to the University. I also had plans to start training and competing in boxing which I followed through with, starting from year one to year three.
The reason I chose chemical engineering was honestly because I just Googled the top 10 most respected degrees, and I saw chemical engineering on the list, and I liked the sound of it. I chose Loughborough for the reasons stated above: great chemical engineering facilities as well a nice rural green area.
The teaching on my master's was great, with nice friendly academics who are very approachable. The quality of the teaching in Loughborough is extremely high, with very very knowledgeable professors. The facilities were also great. I have no complaints at all, honestly! Everything you would need is available.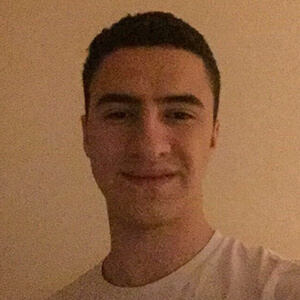 My master's taught me how to work under extreme stress and how to deal with extreme stress by myself. I also heavily improved in working as part of a team and how to talk to people in a professional, friendly manner, as I was interacting with all sorts of different people from different backgrounds. Dedication. Seeing things through till the end. I learnt a lot about how to learn, and how to learn quickly. My bachelor's degree was also in Chemical Engineering from Loughborough.
Whatever I do next, my master's degree from Loughborough will help me. It says a lot about me: showing four years of dedication and hard work in a very well respected university. It really is a huge door opener!
My advice to prospective students would be as long as you don't leave everything until the last minute, you're good. There will be times where you are under a lot of stress and pressure and that's okay! During these times you need to remain calm and just work through the problem one step at a time. It's a very good degree - you learn such a huge variety of things and skills. But, most importantly, don't leave everything until the last minute! Work a little bit every day.
My favourite thing about being a Loughborough student is just the area to be honest. The beautiful campus and the lovely walk to town to do some shopping; the forest surrounding the area; the variety of sport activities which are available. I have done so many different sports via the My Lifestyle app, which has been great. Just everything about the University was great and makes me proud to be a Loughborough student.