Vladyslava
Current student
Subject area
I have been involved in sport administration for the past five years and I am currently serving as the Athletes' Representative on the Executive Board of Malta's National Paralympic Committee. Following graduation, my goal is to continue supporting the Paralympic movement on a national and international level.
Modules such as Politics of Sport; Sport Policy, Governance and Law; Sport and International Development are all subjects that are closely linked to my voluntary work and international experiences. In studying this course, my goal is to gain the skills and expertise which will help me improve in my role as an athletes' representative, sports administrator, and future leader.
My aspiration to join the master's programme at Loughborough was driven by three main factors. Firstly, the fact that Loughborough University has been at the top of the rankings for sport-related subjects for many years* gave me great motivation to learn from the top sport academics in the world.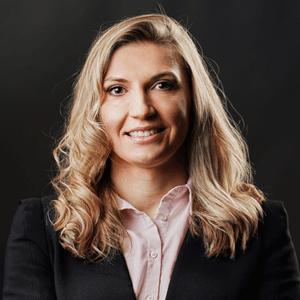 Secondly, I was inspired by Loughborough's para sport vision which was launched in 2019, and I was drawn by the opportunities offered by the University to para-athletes. Finally, the academic component of my course not only matches my personal passion and interests, but provides a solid knowledge base that I will be able to put into practice upon completion of my degree.
I have found that despite the current circumstances and limited physical interaction due to COVID-19, the lecturers have been extremely responsive and efficient in replying to queries electronically. The extensive resources and literature available for each subject is particularly useful, while the library and study spaces, as well as the supplementary online study modules, have been very helpful.
My advice to anyone considering studying this programme is that you should be ready for an academic challenge; however, all the efforts will be rewarding.
Given that I am still an active athlete aspiring to compete in the Paralympic Games, getting the opportunity to train at Loughborough University has been a unique and extremely exciting experience for me. The world-class training facilities, very professional coaches and extremely welcoming staff at Loughborough Sport have made my time here exceptional.
*1st in the world for sport-related subjects (QS World University Rankings by Subject 2017, 2018, 2019 and 2020)