Vijay
Alumnus, International student
Subject area
Having 13 years of experience in air conditioning design, I was looking to elevate myself in my professional career by becoming a Chartered Engineer. Loughborough University has one of the best master's programmes in building services engineering in the UK, which is also accredited by the Chartered Institution of Building Services Engineers (CIBSE).
The teaching quality of the Low Energy Building Services Engineering MSc at Loughborough has been great. The modules have been designed to keep up with the current trends in the building services industry, which ensures that the content on the programme stays up-to-date and explores new solutions in the industry. Numerous technical sessions from industry experts have helped us gain new information and perspectives to stay ahead of trends, which has been incredibly beneficial.
Throughout the programme, I worked on a data centre energy optimization project along with an industry partner. This project aims to help the industry in identifying new ways of minimising energy consumption of cooling systems and identifying better cooling solutions for data centre cooling.
I was given the opportunity to represent Loughborough University in the American Society of Heating, Refrigerating and Air-Conditioning Engineers (ASHRAE) design competition, which is one of my proudest achievements to date.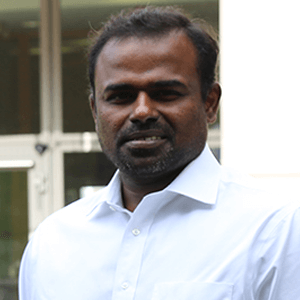 If you're considering studying the Low Energy Building Service Engineering MSc programme, then my advice is to go for it. You are guaranteed to have a bright future ahead of you.
At Loughborough, everyone is treated equally, and inspiring people are all around you. Not only was the support from the University and the School amazing during my time at Loughborough, but the Loughborough Family environment also truly made me feel like I was at my second home.