Victor
Current student
Course

Department
My PhD is about understanding if it is possible to guide a blind or partially sighted person to run around a 400m track. To understand this, I was required to interview and observe blind and partially sighted (BPS) runners with their guides across the UK.
The fact that this field is relatively in its infancy is an issue. There is very little information for runners and their guides to use and they are often uncertain how to start within the sport and how to develop their own skills. As the BPS community are one of the least active, helping them to access sports should be a priority. I would like the sports community to learn from my thesis and remove barriers in sports, so the BPS community find it easier and less daunting to run. I would also like my thesis to act as a foundation for other people to build on to further help disability sport.
I decided to undertake a PhD in my area because of curiosity and opportunity. My PhD was derived from an MSc project I was involved in and as a final year project it caught my interest. No one had the answer on how guide running was performed and there was no "quick fix". It was also a unique PhD that could clearly benefit a lot of people.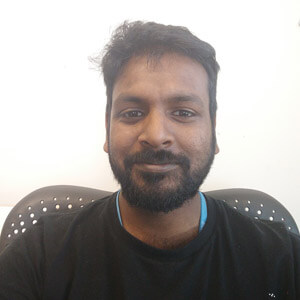 Before I started my PhD, I was on my way to becoming a Human Factors Researcher, having just finished a Human Factors and Inclusive Design MSc at Loughborough University. Prior to this I was a Graphic Designer.
I chose to do an MSc in Human Factors because it was the best place to do so in the country, and it was the MSc that helped me develop the connections needed to even consider doing a PhD. A major part of my decision was my supervisor, Dr Mike Fray, who has been supportive throughout the whole PhD process, from the initial application to Design Star, all the way to the final corrections after the viva.
The advantages of a funded PhD cannot be stressed enough. The funding allowed me to have a work-life balance and provided me the ability to push my research without worrying each day about income.
Design Star also aided by covering the costs of my travels around the UK to collect data. This was essential as I was required to drive to meet participants to interview and observe them. Without the ability to travel I could not have developed such a robust and unique thesis.