Ula
Current student
Course

Subject area
Loughborough University offers strong links with local businesses but also provides the student with modules and skills which are highly valuable to potential employers.
Prior to my MSc, I graduated with a forensic science bachelor's degree. During my undergraduate studies, I mostly enjoyed chemistry, DNA and toxicology related modules. I decided that I would like to work within the pharmaceutical sector, specifically at the forefront of research. This influenced my decision to apply for my master's degree as further education is increasingly sought after in the sector of health and life sciences.
I started the degree as a full-time student, however, due to the increasing cost of life I had to switch to part time studies and full-time employment. The university staff were extremely helpful and understanding in accommodating my needs and even allowed me to change the final project when the opportunity for a company-based one arose. This has allowed me to strengthen my resume even further by conducting a project which was closely aligned with my chosen career.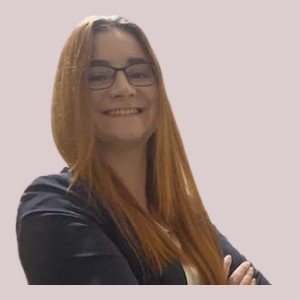 At Loughborough University, the projects I was able to get involved in were based on real-life problems and solutions which I enjoyed. The university has compiled the course by teaching and testing students in situations that they will likely encounter during their career. Whether it's lab-based skills, calculations or simply presentation skills, I can proudly say that I am using them in my day-to-day life and it is often well received by my employers and colleagues.
My research project was about identifying and analysing specific data trends collected over the years in a company's archives. The data collected is used to compare the paper-based system to a recently introduced electronic system and provide the employer with valuable analysis on the efficiency of the electronic quality management system.
In the next few years, I would like to focus on developing my career and attending CDP (Continuous Professional Development) courses. I would consider a PhD in the form of a professional doctorate in the future.
I would like to speak to all those who are not fully convinced about choosing this course: Go for it! During this time, you will be challenged but you will also learn a lot. I was able to use my previous knowledge about the lab equipment to my full advantage to create results and present them independently. I can honestly say that this course has taught me more in-depth information compared to my undergraduate course. I was able to create my own paracetamol within the laboratory which was super cool.