Thibault
Alumnus
Subject area
After my graduation I joined a professional rugby club in France, as a Strength and Conditioning (S&C) coach. To work as a S&C coach in a professional sport environment has always been a major career goal of mine, and one which felt a lot more achievable after a year at Loughborough University.
The master's is definitely great quality. With the amazing facilities and placement opportunities, you will be able to practice what you are taught and really progress as a S&C coach.
I was able to join Nottingham Rugby as Assistant S&C Coach alongside my master's. Being on a placement is the best way to practice and grow as a S&C coach; I feel way more skilful today than when I arrived in September, and Nottingham Rugby has played a big part in that.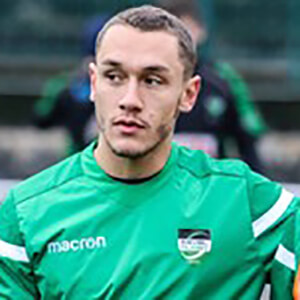 Academics teaching on the programme played a large part in my progress; they are all specialist in their area and passionate about their work, and always there if you need anything.
Lectures are high-quality and updated, which is really important in an area which is constantly progressing. Practicals also help your understanding of the lectures, it's almost one-on-one sessions where you can really exchange with the teachers.

Facilities are also world-class. From the gyms to the labs, everything is as good as a professional club, which really helps your understanding of the theoretical lectures.
Loughborough University is really the best University in sports. Being part of this University is a huge strength if you want to work in this area. The masters in S&C, the facilities and the University are all top-level class.
You also have great opportunities to play sport at a good level; I trained with IMS All-Stars and took a lot of pleasure from being on the pitch with some new faces. Apart from the sport, Loughborough's community plays a big part in your experience, allowing you to easily meet people from other courses.