Sicong
Alumnus
Subject area
I chose Loughborough because the University has the best student experience in the UK. Additionally, I received a good level of study and student lifestyle at Loughborough. The Materials department is also famous for its academic reputation, so I believed I would get good training here.
I chose to study MSc Material Science and Technology because it is the core technology of the 21st century. It is related to almost every aspect of our lives. Furthermore, the recent trend of technology (i.e. new energy cars) all have a bottleneck on material properties. Thus, I want to put my heart into this area of material science to contribute towards improving people's lives. On my programme I enjoy the experimental classes. I can get a lot of practical experience to operate the material analysis equipment. The technicians are very helpful.
At postgraduate level I had fewer classes than I did for my undergraduate degree. Thus, there was much more spare time to do my own research and focus on what I need to do after I graduate. For example, as part of my industrial case study work, we had a class of different types of power plants. Several professors from different companies including Siemens and Rolls-Royce gave a presentation. In the afternoon, we had a Trillema game hosted by a professor from E.ON, which was a simulation of running a power company. We needed to decide and balance the advantages and disadvantages of each type of power station to get the most benefit to the company. It was an interesting course and we all enjoyed it.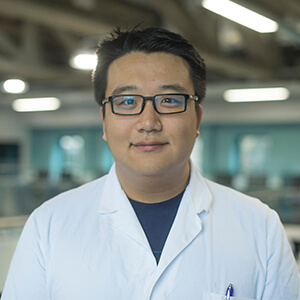 In the next five years, I will probably work in the field of car manufacturing or research and development in the UK or other European countries.
The advice I would offer potential future students is try to attend as many classes as you can, because you can gain a lot of valuable information which helps you to get a better understanding of that module, and of course the exam will be much easier to you.