Robert
Current student, International student
Subject area
Prior to starting my PhD, I was working on a master's in Counselling Psychology in Northern California. I did not know about Loughborough before applying. I saw it ranked well internationally for psychology, so I investigated the programme at the University. The rapport I developed with the staff who would ultimately be my supervisors and seeing what the Loughborough area was like when I visited, were what ultimately led me to choose Loughborough University over my other offers.
I did my research about the University entirely online since I did my application from overseas. I only had the opportunity to visit the area after I had received multiple offers, so my girlfriend and I flew over to see what the areas were like for where we might live. Ultimately, the visit is what sold us. But I was more confident about attending Loughborough after finding information showing what areas in the world and what jobs alumni of my programme were doing on the careers website.
For my research project I'm essentially looking into what the 'average' school fruit and vegetable garden is in the UK, and whether those school fruit and vegetable gardens are linked to what children like to eat, what they do actually eat, and how they feel. I chose this area of research because from a public health standpoint, if we can learn how to encourage children to eat more fruit and vegetables, they will be more likely to eat fruits and vegetables later on in life, which can help reduce adverse health outcomes. I enjoy this research because I've found that people use gardening for a wide variety of reasons. This includes dietary and mental wellbeing, but also a large amount use it for ecological reasons.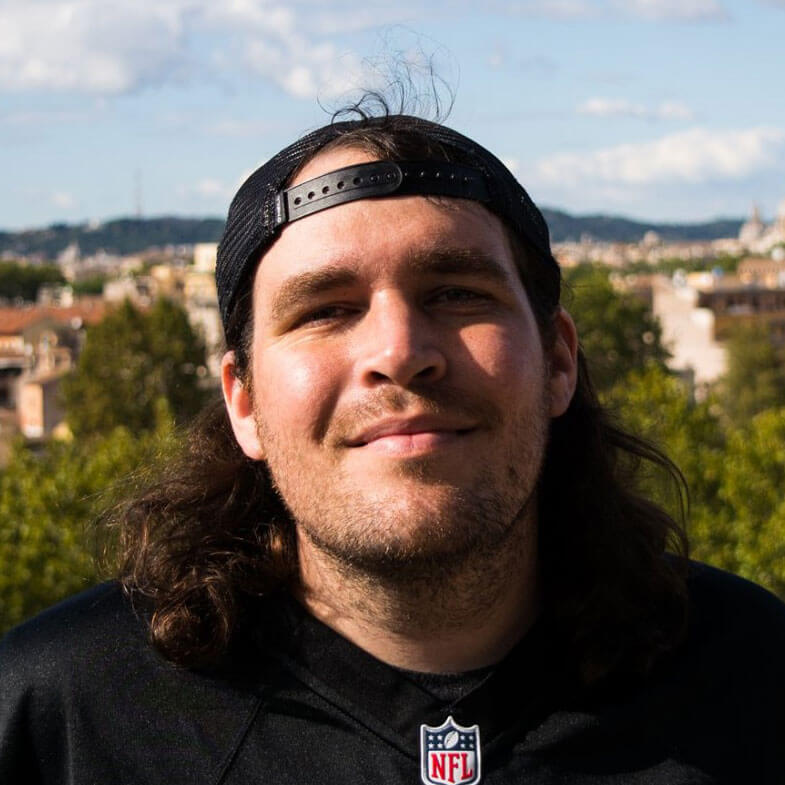 Currently, my days essentially start with checking emails. Then, depending what's on my to-do list, I may either dive into reading some journal articles, analysing data, or writing. Some days are a bit different if I have teaching responsibilities or data collection. I probably let my studies bleed into my outside time more than others. As a self-funded student, I feel I have more of an incentive to ensure that I wrap up my work as timely as possible. However, I live in one of the villages outside Loughborough with my girlfriend and dog, so I feel like I'm able to disconnect from work more so than if I lived with other students in Loughborough.
A PhD is different to my previous studies as I feel like I have more freedom in what direction to take my work and with how I work, which is both a good and could be a bad thing for some. If I wasn't self-disciplined, that freedom could allow me to get far behind in my work. However, I like the freedom because it feels like you're treated somewhat more like a colleague than a student. While a PhD is difficult, I must admit that I find it easier than my master's programme. However, my master's programme had classes full-time, a thesis, required a practicum component where I had to provide therapy to individuals in the community, and I completed it in two years rather than the recommended three years.
To fund my studies I receive an annual £2,000 international studentship from the SSEHS (School of Sport, Exercise and Health Sciences). I self-fund the rest, which is common to do for psychology doctorates and many other doctorates in the United States - despite what is put out there online. Despite self-funding, I'm saving over 60% on my degree by doing it in the UK rather than the programmes I applied to in the US.