Robert
Current student
Subject area
My PhD has aimed to reconceptualise banter and bullying in the football context, understand how males navigate the related behaviours, and discover the practical outcomes on players, coaches, and welfare officers. This research is taken through a social psychological and sociological lens.
Banter is a commonly used term in UK based football which has been loosely applied to a range of behaviours in football.
My research takes a pragmatic theoretical approach which ultimately aims to ensure the results produced through the research have practical and transferable impact in mind.
It will be particularly useful for forms of football education for how coaches and welfare officers inform their practice in community football settings, thus, aiding player retention and promoting a safe sport environment.
I feel very privileged to have been able to work on research projects alongside my PhD working with the International Olympic Committee, World Player Association, CPSU, British Academy and more.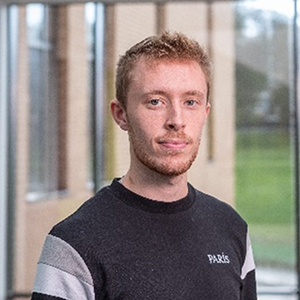 My PhD is funded by the Economic Social Research Council (ESRC) and Loughborough University through a PhD studentship lasting three years.
Having the time and funding to carry out the research for my PhD with absolute heroes from the grassroots level of football in Leicestershire has been a pleasure.
I have also enjoyed teaching at a university level, while achieving the Associate Fellow of the Higher Education Academy qualification.
I have also been fortunate enough to take on the role as Lead Rep for doctoral researchers in SSEHS which has allowed me to give back to the research community on a local and university level.
During my PhD so far, I have been lucky enough to publish the research from my MSc dissertation in the Sport, Education and Society journal titled; "Crossing the line: conceptualising and rationalising bullying and banter in male adolescent community football" .
Through the publishing experience I have come to understand what level of criticality and structure disseminatable research requires and I have since been asked to conduct two journal article reviews which have only enhanced my skill set.
As an early career researcher, this has provided me with an insight into the timescales and expectations involved in considering a long-term career in research as well as the sense of achievement which comes with hard work and persistence.
My goal is to move onto either a post-doctorate or lecturer position at a university.
This will allow me to pursue my research interests more broadly around safeguarding in sport, while continuing to contribute to the passing on of knowledge to the student community.
My advice to prospective students is to pick a subject you are truly interested in. A PhD can be both a hobby and a profession if you are careful enough when picking your research area.