Omeiza
Alumnus
Subject area
Having studied at Loughborough for my undergraduate I was able to see exactly what the University offers and gauge how well I fitted into the University's environment and systems. The Creative Arts department offers incredible facilities only to be seconded by the staff that work there. For me, the University had what I needed most; the time and space to hone my skills and the support and encouragement to help guide my way in doing so.
Teaching, and especially supervision in MA courses, is key in bridging the undergraduate experience with becoming an independent researcher and meeting professional standards in workflow and outcome. The structure of the course and intended learning outcomes reflect the importance of these preparations and are orientated to strengthen and assess research related activities, and the professionalism of art and graphic based artefacts. Without this course, the levels of confidence, independence and self-reliance demanded by the PhD could have come as an overwhelming and destabilising shock.

The course was instrumental in sharpening social, hard, and soft skills. It can be frustrating seeking a greater level of skill yet struggling to see it manifest. I was reminded that patience is the sustaining force, not only to continuously seek improvement, but accept its evidence is often deferred. My understanding of people's backgrounds was broadened as my course enjoyed a great level of diversity with international students and a greater mix of professional experiences than on my undergraduate course. The most-noteworthy development, however, was of my animation and illustrative ability and knowledge which completely, and very fortunately, changed the trajectory of where I thought my life might head.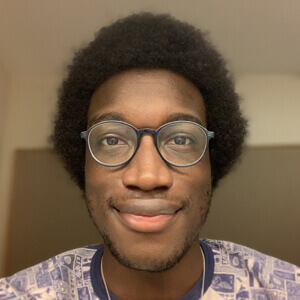 In my MA course, I was encouraged to pursue what I was most passionate about over what is most popular in industry. It was the best piece of advice I received, and it gave me a chance to specialise in a form of Graphics and Art I had not formally studied. Being able to deeply engage with animation, and map out its professional and academic opportunities, shaped a courage to chase animation further into research, and hopefully, into whatever lies beyond it.
Loughborough has a wealth of staff expertise regarding Graphic Design, Animation and Storytelling from which my project is grounded in. The encouragement of interdisciplinary interaction combined with the golden standards of facilities, opens the doors to novel discoveries and additions to researchers' interests and their respective fields of knowledge. But all of that could be wasted without Loughborough's positive and fostering culture that enables students to feel at ease with coming to grips with the new. But the cherry on top, was my pre-existing familiarity with the town, staff, and the University. Together, these elements construct the ideal environment to intimately analyse, interrogate, and remodel researchers approach to, and understanding of, animation.