Meg
Current student, Placement student
Subject area
I chose to study at Loughborough because of its outstanding reputation within sport, and as such, the opportunities it could provide me.
Loughborough has incredible links with a number of industry leaders. I could not miss the opportunity to do this course alongside the opportunities that Loughborough could provide me.
The knowledge of the lecturers is second to none at Loughborough. They are all leading researchers in their respective fields and so they are constantly developing not only as lecturers, but as researchers themselves. They are willing to support wherever possible and encourage questioning, creating a positive learning environment in the classroom.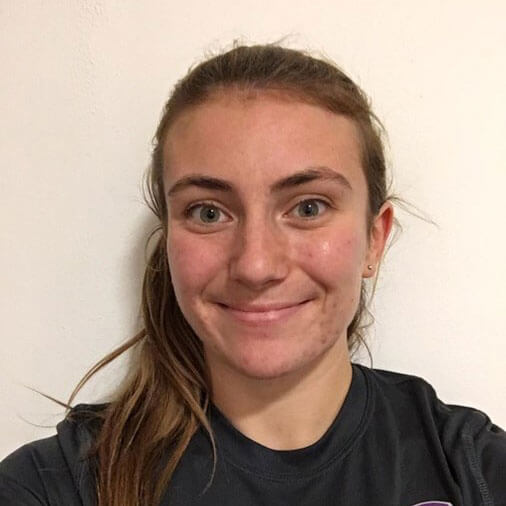 The practical aspects have not only been useful, but also very interesting and enjoyable. This included learning Olympic weightlifting to be able to apply to sports.
In my master's we have access to Powerbase, the elite performance gym - this has allowed me to develop my own coaching and physical abilities to implement. We have also had access to laboratories for a more scientific approach to our modules.
I have undertaken a two-year paid placement working with Loughborough Lightning Cricket and the Women's University Cricket team as a Strength and Conditioning Coach.
This has allowed me to implement the knowledge and understanding developed throughout the master's and I have seen a dramatic positive change in my coaching as a result.
The highlights of being at Loughborough so far have been joining two sports teams, making new friends and being part of a positive sporting environment.
Following graduation, I would like to become a multi-sport Strength and Conditioning Coach. Loughborough has assisted in my development as a coach as what we learn is very applied and so will help me implement my knowledge into numerous sports. Also, the Careers Network is very helpful and has put on a lot of events, which has helped me expand my network.
The advice I would give to someone considering studying this programme is to get a placement as soon as you can and start applying what you are learning as you go.