Lin
Current student
Subject area
My research study is focused on investigating the potential role of sport as a tool to counter radicalisation in the Kenyan society. The research is focused on the ongoing efforts of identified community-based organisations in Kenya that are working to counter radicalisation through structured sport and play activities. The reason this work is important is because this is a global and national challenge, but not much attention has been paid to the possible effectiveness of sport as an intervention tool.
Prior to starting this great opportunity, I was a Tutorial Fellow in Moi University in Eldoret, Kenya, where I worked with the growing Sports Department. Apart from teaching, I run a Sports for Development and Peace (SDP) organisation dubbed Sports with A Goal Africa (SWAGA), which uses sport as a tool to reach, connect and empower youth in different communities in Kenya. This organisation is still ongoing with the unwavering support of our local team.
Loughborough University is the best in the world for my field of study - that is sport. It is an absolute privilege to be able to live and study here. Since joining the School of Sport, Exercise and Health Sciences (SSEHS) in October 2016, I have grown immeasurably on all fronts. The University is equipped with excellent staff and resources which makes the learning and study experience very rich. To complete my studies, I am funded by the Commonwealth Scholarship Commission in partnership with my school/department at Loughborough University.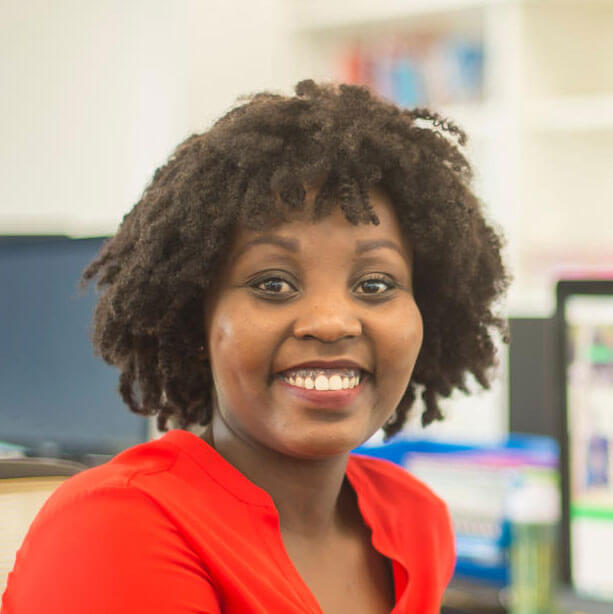 There are many things I enjoy about studying a PhD with Loughborough, but I believe the student experience and interaction with brilliant colleagues and academic staff at the School tops it off. There is a sincere sense of community here and for that I am grateful. Studying a PhD is a constant self-learning process. It requires commitment and focus that I am having to cultivate a lot more of, because you are in charge of your time and growth. Whilst there is a vibrant PhD support group, one must remain committed to the opportunity and the deliverables. An undergraduate and master's study is outlined for you in a sense. A PhD requires you to do a substantial amount of digging and ground-work to unearth your research findings.
A typical day in the life for me involves partitioning my day into reading and writing sections; it is essentially a 9-5 job but with the freedom to do my work from where you are most focused. This could be at the office, the library, in your study area or even in a coffee shop. Other days you will attend training sessions at the Loughborough Doctoral College in order to further your research and development skills, or attend a conference within or outside campus. But this said, some days are more intense than others where you need to write more, while other days are easier where you can get more reading done.
I decided to undertake a PhD in the area of Sport for Development and Peace (SDP) because I have seen the benefits of structured sports activities in the development and engagement of an individual, a community and even a society. Furthermore, I knew that if I was to make any substantial impact on a national and global scale, furthering my education would be key.
In five years' time, I see myself as having graduated from my PhD and written a significant amount of work in the field of Sport for Development for my country and Africa. I also see myself working within an international sport governing body and building partnerships both for academia and the private sector, in order to enhance the true value and impact of sport and development for others.
If you are considering studying for a PhD, I would say believe in your voice, write daily and learn to listen to the wealth of knowledge that is in people.