Loughborough University is a worldwide pioneer in sport-related education. My master's degree perfectly suited my interests, covering contemporary socio-political issues of the international sport landscape.
I have been extremely impressed by the variety of expertise among the lecturers. The degree is perfectly designed with a great balance of theoretical input provided by academic scholars, accompanied by a broad range of insights from professionals in the field.
The research of Loughborough academics helped me in many ways. Each of them has a unique and very specific expertise which came across throughout the lecturers. Many of them were involved or leading research projects for major international sports institutions.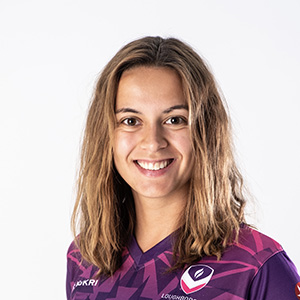 The research being undertaken has inspired me due to its versatility and applicability to the practical field. It has provided the basis for me to reflect on my previous experience in sport and to evaluate the programmes I have been involved in.
Following my Master's degree I have worked for sport organisations in Germany, Greece and Saudi-Arabia, all of who work to enhance opportunities for marginalized groups through sport.
I am now pursuing a PhD at the University of South-Eastern Norway, researching women's sport participation in Saudi Arabia, a yet unexplored, though emerging and highly relevant country in the sport field.
Following my PhD, I would like to continue working in the sport for development and peace sector by finding a role which combines my practical skill set with my academic competences.
The advice I would give to someone considering studying a Sport Management, Politics and International Development degree at Loughborough is to be pro-active and follow your interests – there is so much to engage in both on the programme and more generally across the University.
Despite challenging circumstances due to COVID-19, I felt throughout the course remarkably engaged, by interactive methodologies online as well as in person and a variety of study facilities. The high responsiveness of staff was outstanding – they were always willing to provide help to further develop your personal skills.
The international community on campus and particularly on my degree programme was by far the most valuable experience to me. Learning about other cultures, different ways to party or celebrate lead to an extremely pleasant and enjoyable time at Loughborough.
Loughborough has also provided me with great support in continuing to play Hockey at a high-performance level. I was part of Loughborough Hockey Women first team and played in the national premier league.