Joshua
International student, Alumnus
Subject area
After doing my bachelor's degree in Civil Engineering, my passion and love towards sustainability and wellbeing encouraged me to do a master's degree in engineering. I searched for programmes in universities all over the world and I was pleased that Loughborough's Low Energy Building Services Engineering MSc programme focused on wellbeing, energy, and sustainability in the built environment.
My ambition for the future is to contribute to the fight against climate change, which is one of the biggest environmental crises of our time. Sustainability and low energy solutions are integral parts of the Low Energy Building Services Engineering MSc programme, which will help me come up with solutions to fight climate change. Moreover, the programme has exposed me to current up-to-date technology and software that's used in the industry, which will help me innovate.
I got an internship offer from Mitsubishi Electric R&D Centre Europe in Scotland thanks to my supervisor, Dr Mahroo Eftekhari, who shared my research dissertation with Mitsubishi. They invited me for an interview and offered me a position in their Scotland office as a Research Intern. My duties involved analysing the indoor environmental quality data and evaluating the thermal comfort and indoor air quality in their office space. Loughborough has excellent links with industry, including Mitsubishi, which made it much easier for me to secure a role as an international student.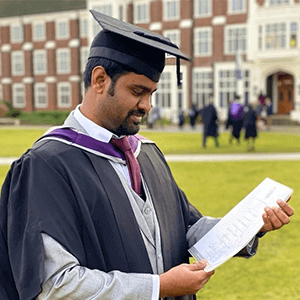 I entered the American Society of Heating, Refrigerating and Air-Conditioning Engineers (ASHRAE) Design Competition, which is a sponsored international competition. Our team had to design a new healthcare facility in Budapest. The design had to be a near net zero building incorporating renewable energy technologies, energy efficient equipment, sustainability factors, and comply with Green Building Standards. When we attended the awards night in Orlando and got announced as the winners of this competition, I could not have been happier as this was my first international award.
Climbing up the career ladder can be a challenge, but winning this award gave me an international recognition in the field of low energy built environment. I was also a runner-up for the Chartered Institution of Building Services Engineers (CIBSE) ASHRAE Graduate of the Year 2020 award, which is another fantastic achievement of mine.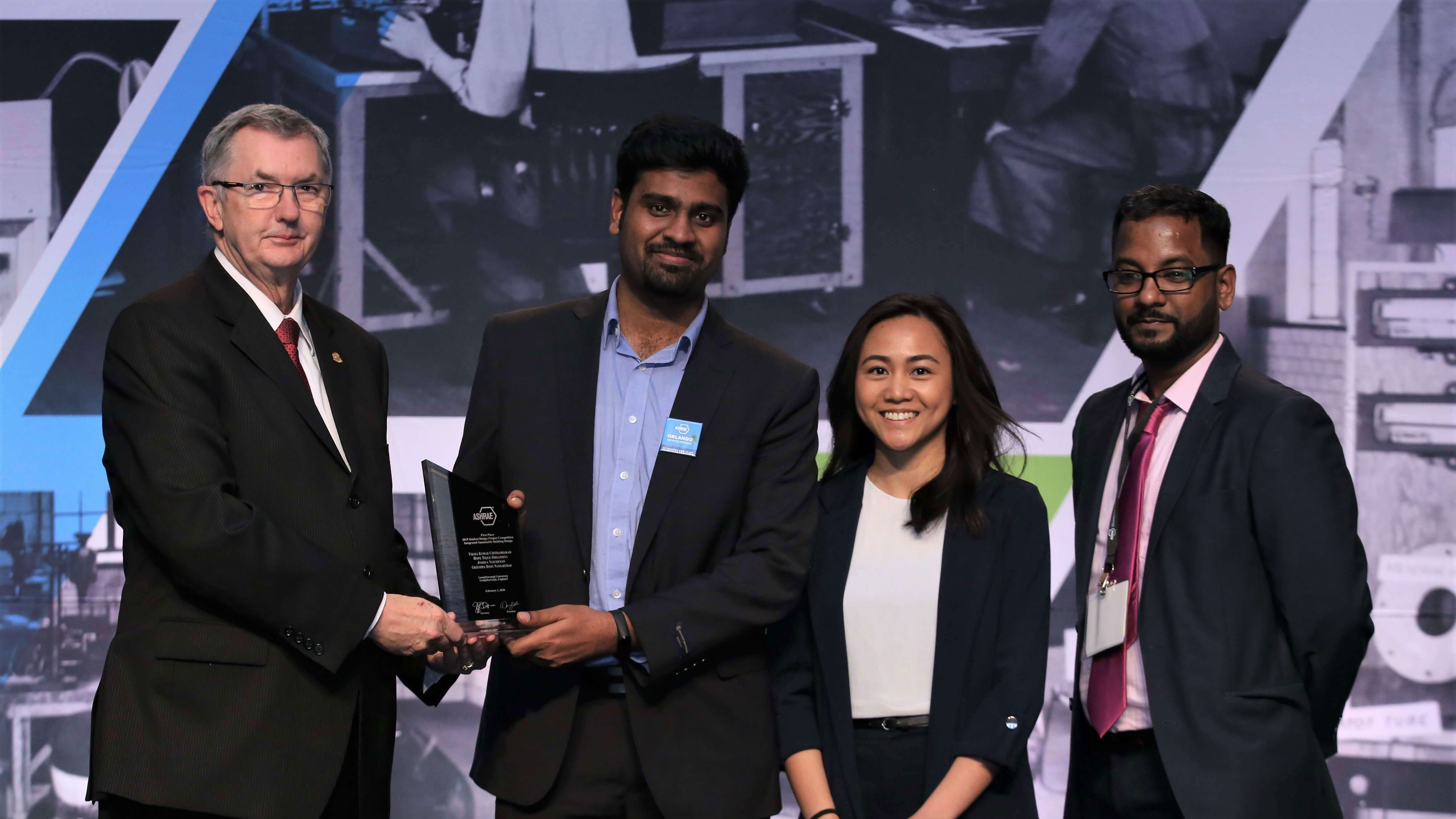 My research project focused on indoor thermal comfort of occupants. I used a thermal imaging camera to capture occupants' skin temperature and used a machine learning algorithm to create a model to map their thermal preference.
Using this model, one can predict whether people feel cold, comfortable or hot inside a room by capturing their skin temperature through a thermal camera. In the future, thermal cameras can be used in rooms to control the room temperature based on the occupants' skin temperature with minimal interference.
I knew I wanted to continue with my studies with a PhD after completing my master's degree in Low Energy Building Services Engineering. As Mitsubishi was impressed with my work during the internship, as well as my master's research dissertation, they offered to sponsor my PhD studies. I chose to stay at Loughborough for my PhD as it gave me the best experience in academic progression and student life.
Loughborough is filled with people who work hard towards achieving their goals, which inspires me to get out of my comfort zone and explore the various opportunities that are in front of me.