Joseph
Current student, International student
Subject area
I chose to study my MSc degree programme at Loughborough as the University is ranked No.1 in the world for sports related subjects and has received numerous awards for student satisfaction, campus life and employability.
I decided to continue my studies as I really wanted to challenge myself and educate myself further within my field. Completing a postgraduate degree can really help set you apart from the rest. The staff, resources and facilities at Loughborough available for postgraduate students made the transition from undergraduate study very smooth.
The opportunity to learn a range of modules that are very beneficial to the Sport Management and development field has been really useful. I sit on the Inclusion Advisory Board at Southampton Football Club and this experience has definitely helped me in putting my learning into practice.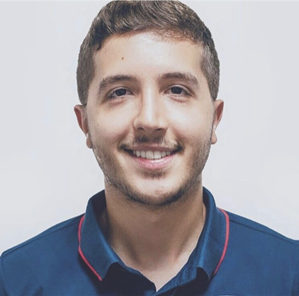 The academic support provided at Loughborough has truly been excellent. The lecturers, academics and professors have outstanding research backgrounds and/or experiences and were very responsive to emails and organised Q&As for assessments throughout the year.
Each student at Loughborough is allocated a personal tutor who would hold personal meetings throughout the year and be available to assist in academic queries, advice and/or pastoral support. This support really helped me to settle well at the university.
The facilities that the University can offer are truly outstanding. The sport facilities have helped me develop both physically and mentally and the Student Union has offered guidance and support, as well as the opportunity to be involved with societies and extra-curricular activities.
Studying at Loughborough, I have met a variety of amazing people and developed intellectually in an outstanding institution.
It has been great to learn within a cohort of students that is very diverse, consisting of different backgrounds and experiences. I'm extremely proud to have received the grades that I aspired to achieve and to be shortlisted for the Athena Swan Student Extra-Mile awards by my peers.
During my master's year, I have had the chance to represent students in the School of Sport, Exercise and Health Sciences after being appointed as the PGT SSEHS School President, while also representing and advocating for postgraduates on the Student Union's Welfare & Diversity committee.
After completing my master's, I will be working within the Higher Education sector at the university in a graduate role. My studies and the exposure I gained in various higher education settings have prepared me very well to my future career.
I would recommend anyone considering this programme to make the most of what the course has to offer from lectures, seminars, tutorials and guest speakers, but to also make the most out of what the University has to offer and be fully involved with the campus life.