Jennifer
Current student
Subject area
My research looks to improve upon the current sound proofing in jet engine inlets by focusing on low frequency noise. By using innovative metamaterials, I am creating a maze-like pattern in which noise becomes trapped. These mazes are aiming to be lighter and thinner than traditional methods and work at a broader frequency range.
I completed my master's degree in Aeronautical Engineering at Loughborough, then when straight on to my PhD. I really enjoyed my undergraduate experience, both the student life and teaching at Loughborough, and during that time discussed with my personal tutor and my supervisor the possibility of a PhD. I was really drawn to the variety and flexibility with the PhD opportunities at Loughborough, so I decided to stay.
I enjoy how much autonomy I have had over my work. This really enables me to develop as an independent researcher. I have also taken up many opportunities to progress and learn new skills from the courses on offer in the Doctoral College. I feel like I have become a much better and more rounded engineer because of it.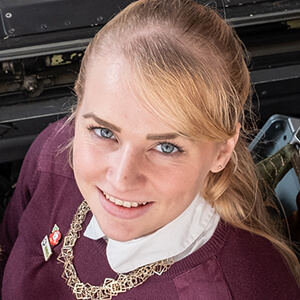 In my undergraduate studies, I always really enjoyed noise control and vibration modules. I found them to be very well-taught, with lots of great realistic tutorials enabling me to see the theory in real world examples. Whilst on placement, I realised I missed academic work and started to research PhD opportunities in acoustics. I love acoustics even more now, and as I have a much better understanding of the subject, I feel like I have contributed to the field and I am able to see the theory and application in many other fields, not just aeronautics.
The main aim of my PhD work is to propose a unique acoustic design for jet engine low frequency noise, based on an extensive resource of metamaterial design. I am now at the stage where I am testing my own metamaterials which is really exciting, and I hope they could be a viable solution.
I start my day by sorting through emails and preparing for the day's meetings. This gives me a clean slate and a chance to focus on the day's work. The rest of my work rotates, depending on the stage of study, but I vary between experimental data collection, analysis, simulation running, journal notes and thesis writing. I try and do tasks in at least two of these areas a day, just to keep everything ticking along. I also only work between 8am-4pm, keeping to working hours, which enables me to enjoy the evening and take part in other activities. By trying to keep a work-life balance I feel I am much more effective in work hours.
I have out of hour access to the Stewart Miller building and the noise and vibration laboratory. The Stewart Miller building is where my desk is, as well as the 3D printing equipment, which I use to create prototypes. The noise and vibration laboratory is where my bespoke rig is kept. I have all the equipment I need to carry out impedance tests to find the absorption, reflection, and transmission characteristics of my acoustic liners. I have also regularly used Graduate House as a study space and for training sessions.
I get supported by my supervisor not just on my research but in professional development too. The same is true of the administrative team in the Department of Aeronautical and Automotive Engineering (AAE) and the Doctoral College. I have also been very grateful for the support of the student disabilities services and wellbeing team, who have helped me balance my research demands to my neurodiversity and help me maintain good mental health.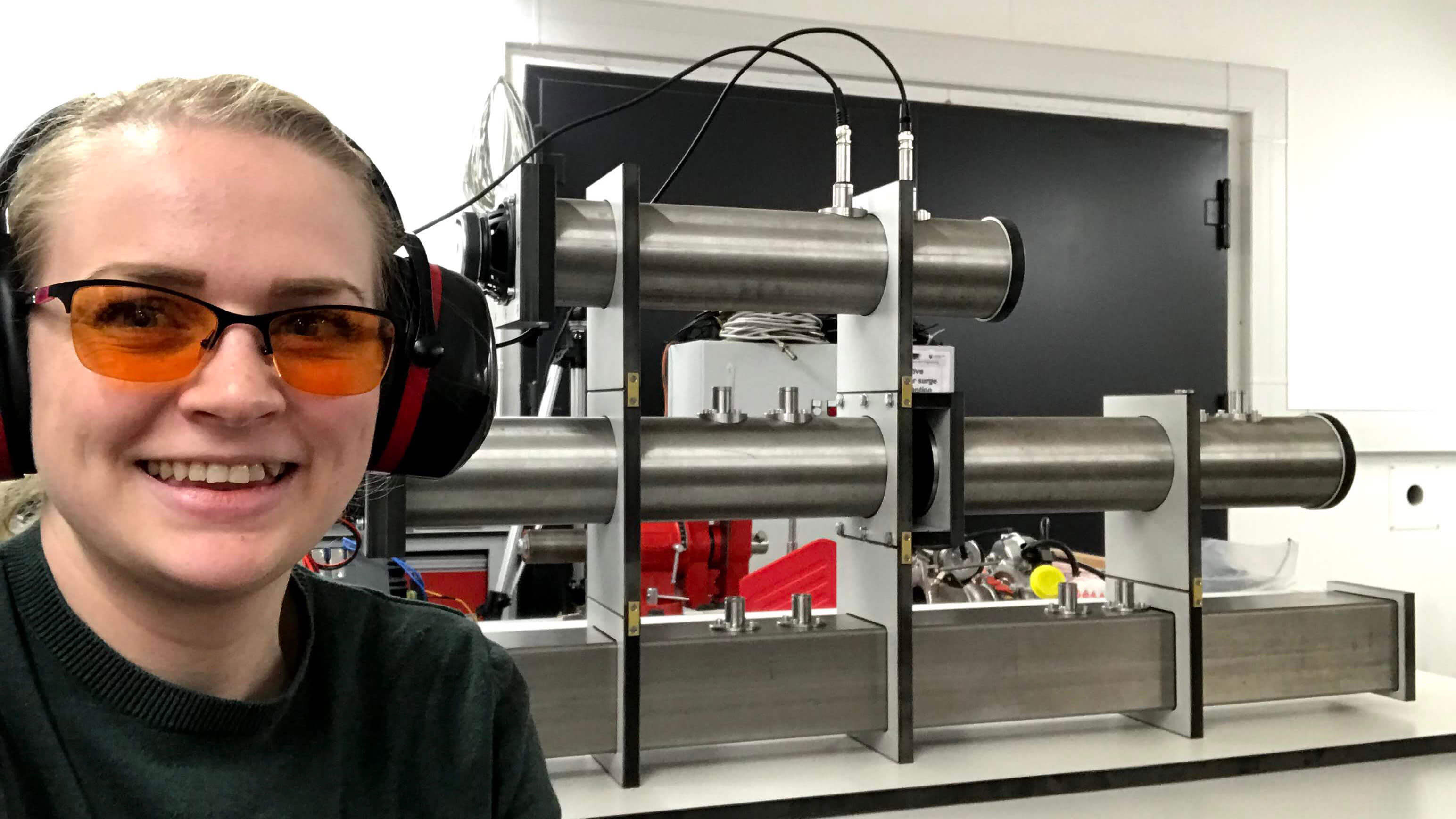 Alongside my research, I have been a very active member of the Women's Engineering Society (WES), even taking on the position of chair during my PhD. WES supports and promotes female engineers by offering networking, volunteering, and socialising events. WES has provided me with fantastic opportunities to develop skills in teamwork, leadership, communications, and event management. Also due to LUWES' affiliation to WES national, I have now been able to be involved in engineering gender parity at a national level. My proudest contribution to LUWES is the Female Engineer of the Year Awards, which I founded in 2019 to celebrate the contribution of female undergraduate and postgraduate engineers to academic studies, the Loughborough and engineering communities.
My advice for a future PhD student would be:
Be organised from day one. You research and generate a lot of writing and data, which can be easy to just save in one folder. When you start writing your thesis, you will be so glad that you had a logical structure from the beginning.
Embrace the flexibility in time you have to take part in teaching, training, and conferences.
Enjoy the research but make time for your wellbeing - this is such a unique opportunity, so make it a positive experience.
Studying for my PhD has taught me that I am much more adaptable and resilient than I ever thought I could be.
My proudest moment was presenting my first conference paper at Acoustic 2020. It was the culmination of a lot of hard work to produce experimental work of the required standard. In addition, there was a lot of uncertainty as to whether the conference could go ahead, then the change to virtual due to the pandemic, so it was very rewarding to get to that stage.
In five years' time, I aim to be working in industry as a principle consultant in acoustics. I also aim to be a chartered engineer and to manage team projects.