Jenna
Current student
Subject area
On completion of my undergraduate degree I was ready for the next challenge, and whilst there are alternative routes into the teaching profession, the opportunity to combine practical application with academia was highly appealing to me. I saw it as an investment in my own future, an opportunity to pursue my interests in greater depth, with other like-minded individuals.
As a keen sports enthusiast there is no other university that compares. The facilities available to students at Loughborough, particularly at postgraduate level, are of the highest calibre. You only have to visit the campus to experience the buzz that engulfs the students and the surrounding environment. Combined with the success stories of previous alumni, there was simply no choice. It had to be Loughborough.
The thing that I enjoy the most about my programme is the people for sure. Not only my peers, who have made my time at Loughborough highly enjoyable, but also those responsible for the delivery of the programme. The campus is a hub of specialist, highly experienced lecturers whom are on hand to support you at every opportunity. They made learning easy, enjoyable, and most importantly relatable.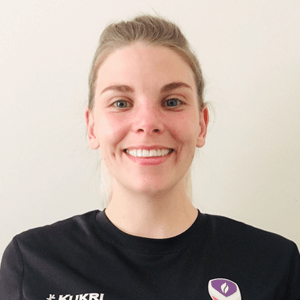 Loughborough has already opened the door to my career goals, and I have no doubts that my short time here will continue to pay dividends for many years to come. Alumni of Loughborough whom have previously sought posts within the educational sector, have on almost all accounts experienced high levels of success. I too hope that I will have a similar experience and progress efficiently into a more senior teaching position within the next few years.
I have successfully secured my first teaching post in South London. The staff at Loughborough were incredibly supportive throughout the whole application and helped me to prepare effectively for all stages of the process. Such preparation allowed me to stand out amongst other applicants from other institutions, making for an easy transition into employment.