From the very beginning of my academic journey, I had a great passion for learning, and I was set on excelling the boundaries of my abilities.
I graduated from Keele University with a First Class Honours in Biochemistry with Medicinal Chemistry and was awarded for attaining the highest grade in the principal Biochemistry course. Following this, I felt the best option for me in terms of skill and experience would be to acquire postgraduate study to specialise for the future career I wished for. The choice to study Pharmaceutical Science and Medicinal Chemistry at Loughborough University was definite.
I have always been immensely fond of helping people and have always wanted to create and demonstrate my technical efforts to provide benefit to people, to their health specifically. This drove me to work towards pursuing a career in the medical field specifically for the development and design of drugs, therapeutics, treatments and diagnostics. Witnessing the profound capabilities of miniscule compounds on the health of an ill being has always amazed me and escalated my curiosity for how they work. I one day wish to be the reason for such a positive effect on someone's health too.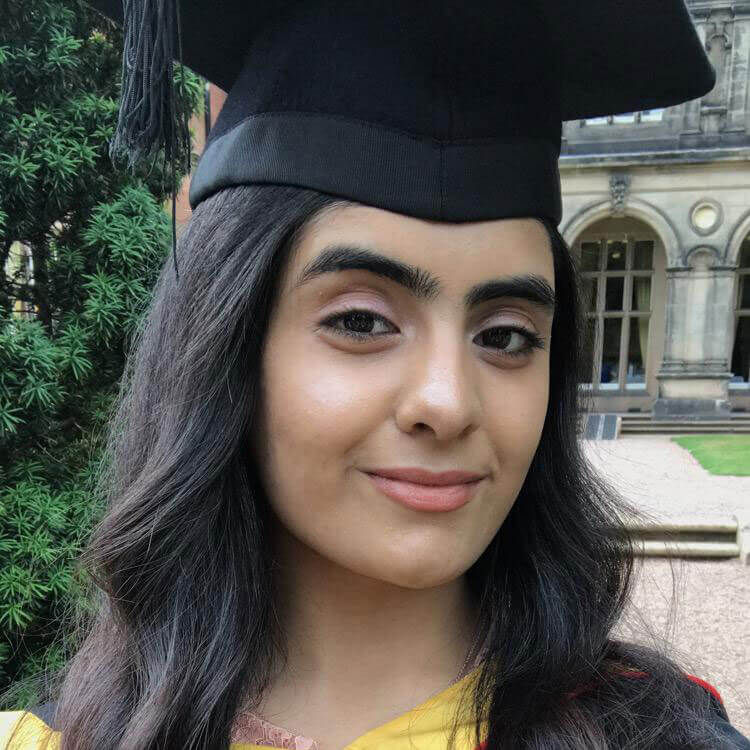 My experience at Loughborough was invaluable, having the opportunity to work and learn alongside such amazing staff and students throughout has been incredible.
The course is one that enables people from different educational backgrounds to reach an even level of understanding for the pharmaceutical and medicinal sciences. The content it dealt with had a great range from pharmacokinetics to drug synthesis, to a variety of spectroscopic and analytical techniques, which I thoroughly enjoyed. I was able to observe first-hand in a lab how a GC-MS works which I had not before, and it was quite fascinating seeing how the different pharmacokinetic models were created without in vivo environments.
Staff in the Chemistry department were very supportive throughout the MSc degree, and they would make it evidently clear that they would be available to help no matter how difficult the learning or task at hand was, keeping our best interest in mind.
I would say that the Research Training Project was definitely one of the best parts of the degree for me. Although the pandemic did pose some restrictions, I was still given the opportunity to explore a different area of interest of mine and develop an array of new technical skills. I am grateful to have had the chance to work with the supervisors I had (Dr Paul Roach and Dr Pooja Goddard) and others that I was introduced to during the project (Dr Rebecca Grant). Their help and support did not just start and end with the project, but it continued beyond that, providing encouragement and advice for steps beyond the MSc and there was always a great push for both physical and mental care, especially through the lockdown period.