Iliana
Current student
Subject area
I have thoroughly enjoyed the optional modules I have chosen. They are structured as intensive workshops and the material and lectures are very rich and interesting. They cater towards specific research interests, which is exactly what I needed as a young researcher.
As I have been awarded an ESRC studentship, my dream is to have a career in academia and I'm happy that I have been given this opportunity from Loughborough University and the Midlands Graduate School (MGS). This has been a life-long aspiration really.
I think that at this level, students are encouraged more to think critically and do their own reading and research as opposed to undergraduate studies. It's also about finding the one thing, either a piece of research, an academic, or framework, that speaks directly to your own understanding of the world and how you see yourself in the future.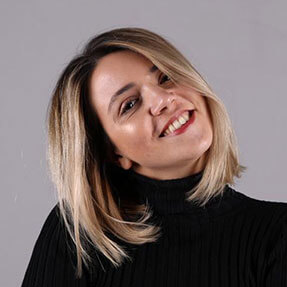 A typical day starts at 7am with a great cuppa and jam on toast, catching up on Twitter and the news. After a lecture, I might then grab lunch with colleagues. The rest of the day is purely for studying, either at home or at the library. On Fridays, we also do special quiz nights on Microsoft Teams or in-person (when it's allowed). The MSc has been great to connect with peers, make new friendships, and interact with people from diverse backgrounds and stories. Ultimately, it's about challenging everything you know and stepping out of your comfort zone.
Staff have been really nice, understanding and helpful. It's good to know that you can pick up the phone and reach out to IT Services and have all your issues solved within seconds. I had really positive experiences with the IT support staff. In terms of academic staff, I really appreciate the great efforts of the lecturers to make the classes interesting and engaging online. It's a tough time for everyone, but at Loughborough, I can see the commitment towards caring for each student and their wellbeing.
I recently attended the Wellbeing Fortnight organised by the Doctoral College, which was very well organised. There were some great speakers and all-round very helpful tips and advice for PhD students.
I also attend the weekly meetings of Heads Together, a peer-led peer support group. It's a magnificent initiative and I think everyone should join to support each other. It's always good when people come together and share their knowledge.