Henrietta
Current student
Subject area
My research focuses on weight management, in particular, investigating whether a "small change approach", such as asking people to decrease their energy intake and/or increase their energy expenditure by just 100-200kcal each day, could be an effective strategy to help manage their weight.
My hope is that my research may make a small-change approach an alternative strategy to weight management which the public will find easy to integrate into everyday life and maintain over time.
In the future I would like to continue researching weight management, as I think reducing the prevalence of obesity is one of the most important strategies when aiming to improve the health of the population.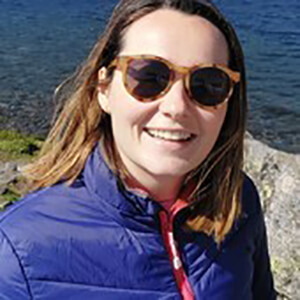 Although securing a research position will be hard, I think working within the Centre for Lifestyle Medicine and Behaviour (CLiMB) will be helpful because of opportunities I have had to work with experts on other research projects. It has also allowed me to learn about other health-related topics that my PhD does not cover.
I have really enjoyed working within such a friendly and supportive research team, including my supervisors, Professor Amanda Daley and Dr Claire Madigan. They have been very supportive throughout the first year of my PhD and helped me stay on track to meet my research goals. Within CLiMB everyone is willing to go over and above to help each other out and provide guidance.

Having my first paper published in a journal has been a real highlight of my PhD so far. Afterwards, I had the opportunity to share my research within The Conversation and The Times. Although it was slightly scary to see how people would react to my research, thankfully, I received quite a lot of positive feedback, and this has been great to see.
Before my PhD, I completed my BSc in Psychology at Queen's University Belfast in 2018. In 2019, I completed my MSc in Health Psychology at King's College London. Between completing my masters and starting my PhD, I worked as a research assistant within the Health Psychology department at Queen's University Belfast.
I decided to come to Loughborough University because I have always been interested in weight management and felt that I would thoroughly enjoy the PhD studentship that was on offer. I also decided to come to Loughborough because of my interest in the other research that was happening within CLiMB.

The advice I would to someone thinking of undertaking a PhD at Loughborough is to make sure that you are passionate about any project PhD program that you apply for. A PhD is long, and brings multiple challenges, so you need to be quite motivated to keep going. If you are passionate about the project that you are working on, maintaining motivation will be easier than if you are not.