Faustine
Current student
Subject area
I was living between the United States, France, Ukraine and Russia while completing another master's degree online. I knew I wanted to specialise in the media but I did not really know how before hearing about Loughborough University.
Loughborough University has a very good reputation for both media studies and student support in the UK. Combined with all the sporting opportunities and the financial support I received from them, it seemed like the ideal place for me to study.
I obviously enjoyed most of my modules, but I especially liked how much my lecturers encouraged us to attend conferences, lectures outside our course, and events on campus or outside to feed our general knowledge. These opportunities made my time studying at Loughborough exciting and whole.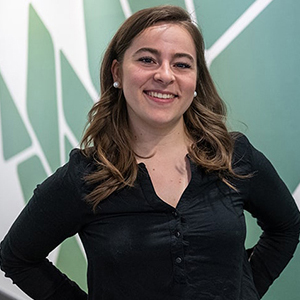 I felt much freer in my way to organise what to read and study. More generally, I believe as a postgraduate I was also encouraged to be more responsible without being left alone completely, which was very beneficial in my own personal growth.
What I really enjoyed at Loughborough University is the focus on health (physical, spiritual, mental). I always felt like I had guilt-free options if I wanted to take a break from studying: the Uni has amazing sports facilities, and the possibility for students to receive free counselling sessions, which have been very useful in my perspective.
In five years I see myself completing a PhD! I am going to work for a year or two, but as I said, I am passionate about studying.
My advice would be to get involved! I wanted to be part of the LSU Media team when I started Uni and I eventually didn't, which is one of my regrets after a year here. Loughborough University has so many opportunities to offer, it's just a matter of taking them.