Having completed an undergraduate degree at Loughborough in Geography and Sport Science, I discovered my interests lie primarily in sport development. I wanted to explore this interest further and modules on 'The Politics of Sport', 'Sport and International Development' and 'Sport Integrity' were of real interest to me.
Although Loughborough's reputation speaks for itself in relation to sport courses, I chose to complete my postgraduate study here because I knew first-hand the high standard of teaching that is implemented at the University. Many of the module leaders had taught me throughout my undergraduate degree and knowing how much I enjoyed their teaching, I was confident the year would be a success.
I have really enjoyed the breadth of the programme as it covers a variety of areas ranging from media and marketing to sport development and politics. Furthermore, these topics are covered on an international scale which offers an insight to working in a global environment when I leave University.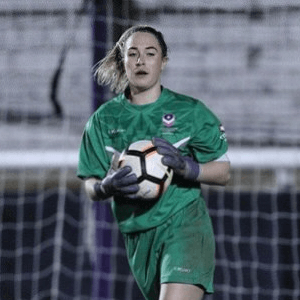 I have also enjoyed getting to know the people on my course. The cohort was relatively small, which meant we all got to know each other well and act as a support network throughout the year.
I have found the staff are very committed to making sure the year was enjoyed by us all and have offered regular opportunities for feedback so that the course can continue to be enhanced. Additionally, most of the lecturers are delivering content on research they have undertaken themselves, which places us in an ideal position to question and explore their research to gain full understanding.
Additionally, I play football and knowing I would be able to continue to represent the University alongside my master's degree really appealed to me. I know the lecturers are understanding of the commitments that comes with playing a sport at University and they have always worked with me to ensure I can fulfil my commitments to both my degree and my sport.
In the immediate years after university I would like to work in sports development. As I progress throughout my career I would like to work in women's football and have a role that looks to develop the game at both the professional and grass roots level.
My degree has given me the opportunity to work in similar environments to those which I may encounter in the sports industry for example: creating a sponsorship pitch; designing and implementing a policy, and critically assessing sport development programmes, to name just a few. This is particularly helpful to discuss in future job applications if practical experience in a specific area is lacking.
Furthermore, we have had guest lecturers who have shared their experiences in the sports industry and were always happy to answer any questions – for anyone who enrols on this course, you should definitely make the most of these people.
Lastly, the network of contacts I have built this year, largely course mates but also staff, has been invaluable. I am sure that the group of us who took this degree together will remain a close network and I hope that we can be a beneficial tool to each other as we each progress in our own careers.